Published 09-03-19
Submitted by Centre for Sustainability & Excellence (CSE)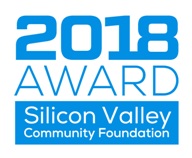 The Center for Sustainability and Excellence is expanding Sustainability Training and Consulting Services to the West Coast.  We have long offered our consulting services to select clients west of the Rockies.  We are now amplifying our activities. 
West Coast issues reaching beyond the tech industry include Climate Change and sea-level rise, water resources, city growth and management and applying ESG (environment, social, governance) principles to the region.  An important CSE strategy is to meet corporations where they are.  From construction to Silicon Valley  (Workday, Netgear), CSE has developed meaningful relationships with both SMEs and large international corporations.  We've provided education on Sustainability to leading companies such as  Google, T-Mobile, Sandia National Laboratories and other companies based in California and Washington.
Trainings
CSE offers advanced certified education on Sustainability and Corporate Responsibility, Sustainable Development and Circular Economy for professionals.  Trainings maximize a company's impact and help professionals become qualified in the field.   They provide the latest practical tools and resources to implement or upscale corporate sustainability and ESG ratings to drive initiatives, generate value and create effective strategies. 
We have added San Francisco, October 15, 2019, and Seattle to our rotation of trainings.  Others include Houston, New York, Atlanta and Toronto. Senior managers and VPs from more than 90% of the FORTUNE 500 have attended our programs.  They join over 1500 Certified Sustainability Practitioners from over 50 countries all over the world.
Collaborations
CSE has collaborated with Western Washington University to provide sustainability practitioner training focused on regional issues.  The training covers Supply Chain, Corporate Responsibility, Corporate Communications, Sustainable Development and the Circular Economy.
Research
CSE has completed its second exploration of sustainability strategies and reporting in Silicon Valley (report forthcoming in September).  CSE's 2016 report uncovered the disturbing news that Silicon Valley companies lag other sectors in sustainability practices.  The 2019 research indicates significant improvements. Still, there is plenty of room to raise standards and increase ESG Ratings relied upon by investors. The same year Google won the Silicon Valley Community Foundation award for its corporate social responsibility (CSR), CSE president Nikos Avlonas received their CSR Practitioner of the Year award. 
To learn more about in-house trainings or CSE consulting services, contact info@cse-net.org.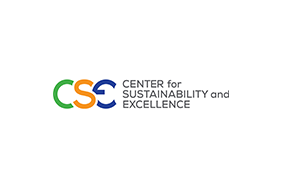 Centre for Sustainability & Excellence (CSE)
Centre for Sustainability & Excellence (CSE)
CSE is a global Leading network providing Sustainable Development Solutions to organizations & a Think Tank with offices in Brussels Athens & Dubai. CSE cooperates with international organisations, such as the EFQM (European Foundation for Quality Management), GRI (Global Reporting Initiative), UN Global Compact (United Nations Global Compact), EBEN (European Business Ethics Network), Forum for International Communications and the European Commission. CSE supports, on their journey towards sustainability, leading organizations such as Lloyds TSB, Eurocontrol, Dell, BP, DHL, Lafarge (Aget Heracles), Mc Cain, Bank of Cyprus and many others including the European Investment Bank, the largest financial Investment Institution of the European Union and the Government of Dubai (Dubai Center for Corporate Values ,DIFC, TECOM, DAFZA). The global presence of CSE is enhanced by numerous activities carried out in many countries/regions including the United Kingdom, Belgium, Luxemburg, Germany, Spain, Italy, Cyprus, Bulgaria, Romania, Turkey, Russia, China and the Middle East.