Published 08-28-19
Submitted by Global Reporting Initiative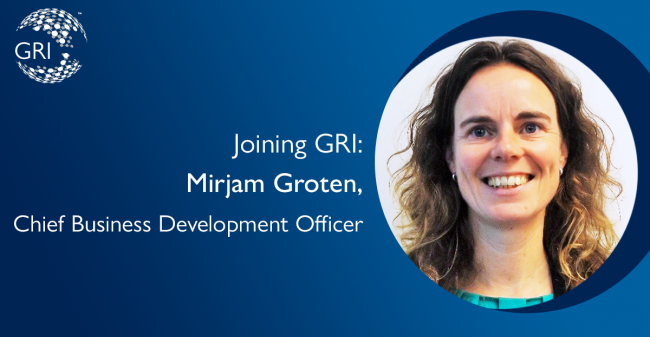 Mirjam Groten joins GRI as Chief Business Development Officer on 1 September. Mirjam will be responsible for services supporting organizations to disclose their environmental, social and governance (ESG) performance and prepare sustainability reports. This includes the membership program – the GRI Community – and a suite of programs including reporter training and leadership groups.
Moving from her previous role as Business Development Director of Fairtrade Australia & New Zealand, Mirjam brings a wealth of experience from commercially focused strategic management roles in both the not-for-profit and private sector.
As disclosure of ESG information becomes increasingly important for businesses, this appointment reflects GRI's commitment to improving and strengthening its support to companies.
Welcoming Mirjam's appointment, GRI Chief Executive Tim Mohin said:
"I am delighted with the appointment of Mirjam Groten. She will strengthen GRI's ability to engage with organizations and help them improve their sustainability disclosures. Mirjam's addition further adds to the skillset of our executive team, following the recent addition of Marco van der Ree to oversee fundraising."
Mirjam Groten added:
"This is a very exciting time to be joining GRI as sustainability disclosure is no longer a 'nice-to-have' for businesses, it has become an imperative and makes sense from every aspect.  
I'm looking forward to help strengthening GRI's work as the global lead on efficient and effective ESG reporting, which support businesses through greater transparency and accountability, contributing to sustainable development." 
Notes to editors
Mirjam Groten, a Dutch national, has been Business Development Director of Fairtrade Australia & New Zealand since 2015, where she developed and led their commercial strategy, managed global accounts, strengthened Fairtrade's position in Australasia and brought innovative programs and products to market.
Prior to this, Mirjam worked in business development at the Max Havelaar Foundation (Fairtrade Netherlands) and in sales and marketing with the Grolsch brewery. She is relocating from Melbourne, Australia to the Netherlands to join GRI.
Global Reporting Initiative (GRI) is the independent international organization, based in Amsterdam with regional offices around the world, that helps businesses, governments and other organizations understand and communicate their sustainability impacts.
The Chief Business Development Officer will have responsibility for:
Leading GRI's network engagement and sales functions;

Managing the global strategy to strengthen and grow earned revenue programs;

Ensuring GRI programs and plans engage and meet the needs of clients and partners.
In July, GRI announced the recruitment of Marco van der Ree as Chief Development Officer.
Both appointments are within the context of GRI's governance structure, which has a procedural 'firewall' to enable the organization to provide reporting related services that are separate and independent of the standards-setting process and governance. 
Media Contact:  Tom Whittles – GRI Senior Media Relations Manager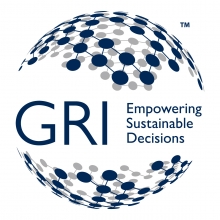 Global Reporting Initiative
Global Reporting Initiative
The Global Reporting Initiative's (GRI) vision is that reporting on economic, environmental, and social performance by all organizations becomes as routine and comparable as financial reporting. GRI accomplishes this vision by developing, continually improving, and building capacity around the use of its Sustainability Reporting Framework.
An international network of thousands from business, civil society, labor, and professional institutions create the content of the Reporting Framework in a consensus-seeking process.
More from Global Reporting Initiative