Published 08-01-19
Submitted by Sodexo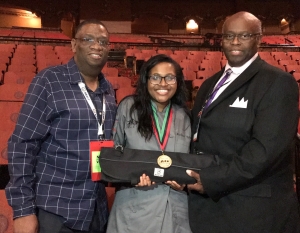 Sodexo, a food services and facilities management company committed to improving Quality of Life, and NAACP ACT-SO (National Association for the Advancement of Colored People - Academic, Cultural, Technological and Scientific Olympics), a major youth initiative of the NAACP that is a year-long achievement program, awarded top culinary competition students scholarships to attend the Culinary Institute of America. Gold medal winners from local competitions tested their skills against peers during the 41st Annual National NAACP ACT-SO competition and awards ceremony held in Detroit, Michigan July 18 - July 21.
ACT-SO was designed to identify, encourage, reward and showcase the academic and artistic achievements of high school students of African descent. ACT-SO provides students with an opportunity to work with professionals in their area of interest.
Students receive mentoring and coaching from Sodexo chefs to create and develop individual projects for local competitions. Sodexo and ACT-SO have had a long-standing partnership since 2009 when the idea to develop the Culinary Arts Competition Category was initiated. It nourishes the culinary talent among high school students, from inner-city schools nationwide. In 2015 Sodexo was approached by ACT-SO to support them in adding a Hospitality category. These students build a team of three or four and develop a business plan on a new concept related to Hospitality.
ACT-SO has impacted thousands of students nationwide. "Each year we look forward to working with the many talented high school students interested in the culinary arts and hospitality fields. With the support of our leadership and mentoring efforts of Sodexo chefs we strive to create opportunities for students to challenge themselves to express the best of their talent" said Sodexo VP of Global Diversity and Inclusion Lourdes Diaz. "In partnership with CIA and NAACP ACT-SO, we are able to nurture an ongoing relationship among the students and inform them about all of the career opportunities they can enjoy within our company- nationally and internationally."
Approximately 200 programs are sustained by ACT-SO nationally, providing a platform for professional and educational enrichment that has proven to be an impactful model for creating a pipeline to successful careers.
Sodexo partners with the Culinary Institute of America to provide scholarships to winning students. To date, more than $300,000 in scholarships and educational credit have been awarded to culinary and hospitality students.
more
2019 NAACP ACT-SO Competition Winners
 

Culinary

Hospitality

Gold

Kelise Tyler

Olathe East High School

 

NAACP Kansas City Chapter

Tionne Marks

Victoria Matson

Kamille Johnson

Talor Brisco

Westside High School

 

Project name: Mad Batter

NAACP Houston Chapter

Silver

Leslie Montenegro  

Bladensburg High School

 

NAACP Prince George's County Chapter

Zion Hawkins

St. Michaels Archangel High School

 

Neymara Freeman

Summer Academy of Arts & Science

 

Taylor Drummer

Lincoln College Preparatory School

 

Trevell Walker

Blue Springs South High School

 

Project name: Paws and Claws

NAACP Kansas City Chapter

Bronze

Mylesha McCardell

Northside High School

 

NAACP Houston Chapter

 
-XXX-
About Sodexo North America
Sodexo North America is part of a global, Fortune 500 company with a presence in 80 countries. Sodexo is a leading provider of integrated food, facilities management and other services that enhance organizational performance, contribute to local communities and improve quality of life for millions of customers in corporate, education, healthcare, senior living, sports and leisure, government and other environments daily. The company employs 150,000 people at 13,000 sites in all 50 U.S. states and Canada and indirectly supports tens of thousands of additional jobs through its annual purchases of $9.2 billion in goods and services from small to large American businesses. Sodexo is committed to supporting diversity and inclusion and safety, while upholding the highest standards of corporate responsibility and ethical business conduct. In support of local communities across the U.S., the Sodexo Stop Hunger Foundation has contributed close to $32 million over the past 20 years to help feed children in America impacted by hunger. To learn more about Sodexo, visit SodexoUSA.com, SodexoInsights.com and connect with us on Facebook, Instagram, LinkedIn, Twitter and YouTube.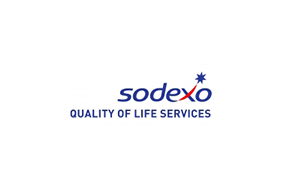 Sodexo
Sodexo
Sodexo, Inc. (www.sodexoUSA.com ) is a leading integrated facilities management services company in the U.S., Canada, and Mexico, with $7.7 billion (USD) in annual revenue and 120,000 employees. Sodexo serves more than ten million customers daily in corporations, health care, long term care and retirement centers, schools, college campuses, government, and remote sites. Sodexo, Inc., headquartered in Gaithersburg, Md., is a member of Sodexo Group, and funds all administrative costs for the Sodexo Foundation (www.sodexofoundation.org ), an independent charitable organization that, since its founding in 1999, has made more than $11 million in grants to fight hunger in America.
More from Sodexo