Published 07-23-19
Submitted by Ray C. Anderson Foundation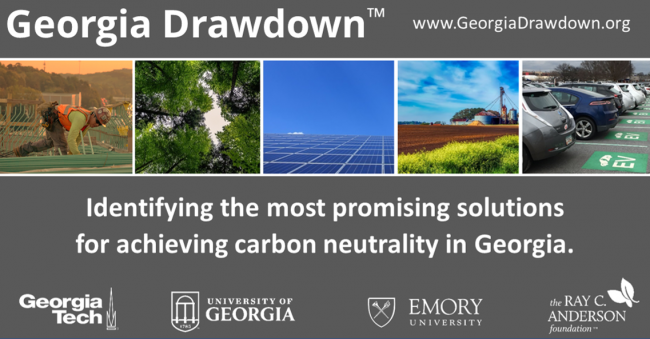 What are the most promising solutions for achieving carbon neutrality in Georgia?
Inspired by Project Drawdown, Georgia Drawdown is an initiative to review 100 global solutions and identify a short list of those solutions that are most relevant in Georgia. Launched by the Ray C. Anderson Foundation, Georgia Drawdown is led by Georgia Tech, the University of Georgia, and Emory University in conjunction with partners across the state.
The team is looking not only at the emission impacts but also the benefits that go "beyond carbon": providing new economic opportunities for the state, advancing equity, and improving air quality and health. And we're looking for help!
Tune in for the first webinar on Friday, August 2, 2019, 1:00-2:00 EDT.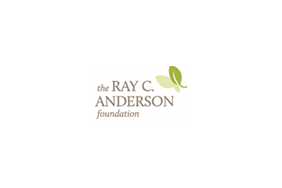 Ray C. Anderson Foundation
Ray C. Anderson Foundation
The Ray C. Anderson Foundation was created in honor of the late Ray C. Anderson (1934-2011), founder of Interface, Inc. During his time at Interface, Ray championed the notion of businesses doing well by doing good. It's these noble qualities of advancing knowledge and innovation around environmental stewardship and sustainability that recognized Ray as a pioneer in industrial ecology.
The purpose of the Foundation is to perpetuate these shared values and continue the legacy that Ray left behind. Through research and funding, the Foundation aims to help create a better world for future generations—tomorrow's child. Join us as the story of the Foundation continues to unfold.
More from Ray C. Anderson Foundation