Published 06-28-19
Submitted by United Nations Federal Credit Union (UNFCU)
United Nations Federal Credit Union (UNFCU) today announced the release of its 2018 sustainability report.  Underlining how sustainability has become a business priority, UNFCU achieved seven out of eight 2020 goals by 2018.  Chief among these was maintaining 100% carbon neutrality since 2016.  UNFCU remains one of only a few credit unions with assets of more than $5 billion to achieve this goal.
"In demonstrating strong progress on its five year sustainability plan, UNFCU exemplifies the Finance sector's commitment to climate action," said Satya Tripathi, UN Assistant Secretary-General and Head of UN Environment's New York Office.
"UNFCU staunchly supports the UN Sustainable Development Goals," said Pamela Agnone, executive sponsor of the UNFCU Global Sustainability Program. "As a result, sustainability is embedded in our operations, culture, and values."
Featured UNFCU accomplishments from the report:
Maintained carbon neutrality for third consecutive year, even as its membership grew

88% of UNFCU office space is Leadership in Energy and Environmental Design (LEED) Certified

Reduced paper use by 36% since 2015, exceeding the 2020 goal of 25% reduction

67 employees are Global Sustainability Program volunteers

Launched an Impact Share Certificate that funds investments and loans supporting environmental and social initiatives

Initiated the United in Sustainability Network, a forum where participating credit unions can share best practices
View the full report for more details and information.
UNFCU leveraged best practices from the Global Reporting Initiative (GRI) to guide its reporting approach. This included identifying core sustainability focus areas, such as climate impact, paper, energy reduction, and green products. UNFCU obtained input from members, partners, and Greening the Blue, a United Nations interagency network. Sustainability experts from Kosmenko & Co. and Envision Realty Services independently validated the environmental performance metrics in the report.
About United Nations Federal Credit Union (UNFCU)
UNFCU is the member owned credit union of the United Nations community. UNFCU was founded in 1947 and serves more than 130,000 members across the globe. 
For media questions, contact: Elisabeth Philippe, UNFCU, +1 347"'686"'6776, mobile: +1 347-510-4036, or ephilippe@unfcu.com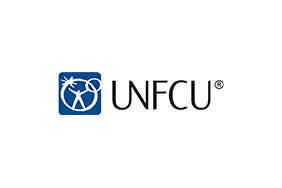 United Nations Federal Credit Union (UNFCU)
United Nations Federal Credit Union (UNFCU)
For more information, please visit: www.unfcu.org