Published 06-24-19
Submitted by Hewlett Packard Enterprise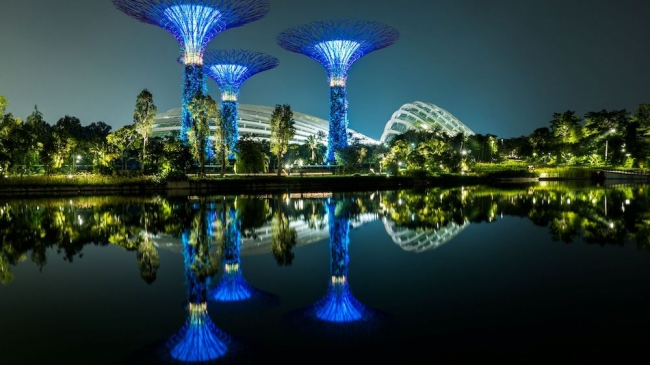 Hewlett Packard Enterprise (NYSE: HPE) today released its annual Living Progress Report for 2018, demonstrating that leveraging technology to tackle our world's major human and environmental challenges drives business value and can open new long-term economic opportunities.
"From protecting our environment to advancing human rights, it is imperative that we make progress for society by conducting our business in an ethical, sustainable, socially conscious way," said HPE CEO Antonio Neri. "Technology and data are the key to solving our world's biggest challenges. At HPE, we have dedicated ourselves to a clear, simple, and extremely important cause—developing and using technology to advance the way people live and work."
Highlights of the report include:
Helping customers achieve their sustainable business goals
HPE continues to meet and exceed its customers' business and sustainability goals by embedding efficiency, security, and reusability throughout the lifecycle of its products. In 2018, HPE launched its new Circular Economy Report, which helps IT organizations measure their contributions to corporate sustainability goals while returning value to their business when retiring end-of-use assets.
Other 2018 accomplishments include reducing customer energy use by as much as 60% using memory-driven computing, HPE's ProLiant Gen10 servers remaining the most secure and energy efficient on the market, achieving an 89% refurbishment rate on the 4 million IT assets returned to HPE's Technology Renewal Centers, and setting a new goal to reduce its operational emissions by 55% by 2025 compared to 2016 levels.
Watch the highlights from this year's report
Generating revenue from sustainability-focused customer engagements
HPE has increasing evidence that its sustainability credentials contribute to its bottom line, attributing $312 million in net FY2018 revenue to customer engagements focused on HPE's IT efficiency and sustainability credentials.
Investors are also taking note of environmental, social and governance (ESG) ratings due to risks associated with resource scarcity, fluctuating commodity prices, and increasing regulations. In 2018, HPE was the only company in its industry to receive MSCI's AAA ESG rating, and ranked second out of all global companies in its industry on the Dow Jones Sustainability Index.
Building the capabilities of the industry's shared supply base
HPE leads the industry with policies and programs that reduce its suppliers' environmental impacts and protect human rights through targeted capability-building. In 2018, 78% of HPE production suppliers, by spend, were engaged in HPE's supply chain management program, which enables suppliers to set and achieve aggressive science-based climate targets for their own operations.
HPE audits its supply base annually to ensure compliance with its industry-leading standards. In 2018, HPE raised the bar significantly for suppliers doing business with HPE through new stringent requirements in its social and environmental responsibility scorecard, which directly inform HPE purchasing decisions.
Enhancing HPE's Culture of Social Inclusion, Equality and Responsibility
In 2018, HPE continued to foster a people and values-driven company culture by investing in its employees, as well as the communities in which the company operates. Highlights include spending $1.3 billion with small enterprises and minority-owned businesses, and distributing $5.4 million to over 3,500 nonprofits worldwide. HPE also ranked third on the KnowTheChain benchmark of 40 ICT companies for efforts to address forced labor in the supply chain, and has one of the most diverse Board of Directors in the industry, with 62% of its directors identifying with a diverse group.
As a technology company with innovation at its core, HPE believes that technology and data will be key to addressing global challenges such as climate change, population growth, healthcare, food supply and security. In pursuing its mission of developing and using technology to advance the way people live and work, HPE's Living Progress Report offers proof that being a purpose-driven organization fosters the kind of high-performance company culture and innovation capable of imagining breakthroughs that defy convention to create meaningful change.
About Hewlett Packard Enterprise
Hewlett Packard Enterprise is a global technology leader focused on developing intelligent solutions that allow customers to capture, analyze, and act upon data seamlessly from edge to cloud. HPE enables customers to accelerate business outcomes by driving new business models, creating new customer and employee experiences, and increasing operational efficiency today and into the future.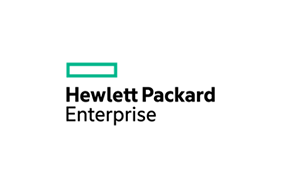 Hewlett Packard Enterprise
Hewlett Packard Enterprise
Hewlett Packard Enterprise is an industry-leading technology company that enables customers to go further, faster. With the industry's most comprehensive portfolio, spanning the cloud to the data center to workplace applications, our technology and services help customers around the world make IT more efficient, more productive and more secure. More information about HPE (NYSE: HPE) is available at http://www.hpe.com Discover Living Progress Creating sustainable IT solutions for our company, our customers, and our world.
More from Hewlett Packard Enterprise