Published 06-20-19
Submitted by Global Reporting Initiative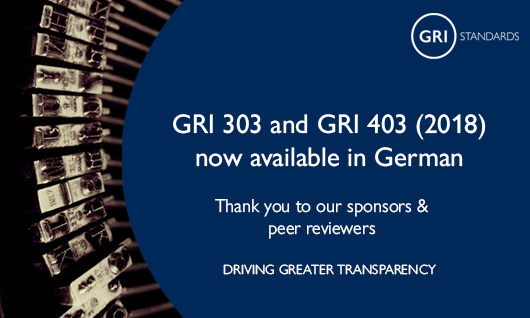 Updates to two versions of the GRI Standards – 'GRI 303: Water and Effluents 2018' and 'GRI 403: Occupational Health and Safety 2018' – have been translated into German. They are now available to any German-speaking organization using the Standards.
All of the German translations of the Standards can be downloaded free of charge on the GRI website.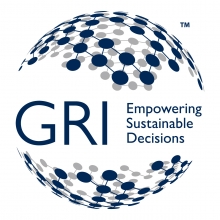 Global Reporting Initiative
Global Reporting Initiative
The Global Reporting Initiative's (GRI) vision is that reporting on economic, environmental, and social performance by all organizations becomes as routine and comparable as financial reporting. GRI accomplishes this vision by developing, continually improving, and building capacity around the use of its Sustainability Reporting Framework.
An international network of thousands from business, civil society, labor, and professional institutions create the content of the Reporting Framework in a consensus-seeking process.
More from Global Reporting Initiative