Published 06-20-19
Submitted by The Soil Health Institute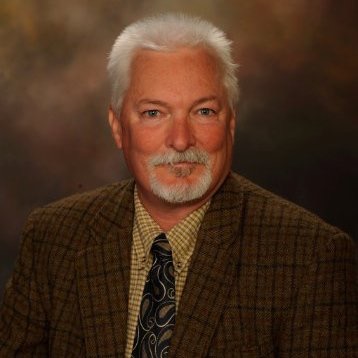 Dr. C. Wesley (Wes) Wood, Professor of Soil and Water Science and Center Director of the University of Florida Institute of Food and Agricultural Sciences West Florida Research and Education Center, joins Soil Health Institute™s Board of Directors.
The Soil Health Institute (SHI) today announced that Dr. C. Wesley (Wes) Wood, Professor of Soil and Water Science and Center Director of the University of Florida Institute of Food and Agricultural Sciences West Florida Research and Education Center, will join its Board of Directors.
"Dr. Wood has conducted research in 17 countries and is a highly respected leader in the soil science community. He will be an excellent addition to our Board of Directors, and we look forward to benefiting from his insight," said Dr. Wayne Honeycutt, President and CEO of SHI.
Prior to joining the University of Florida in 2014, Dr. Wood was a Professor of Soil Science at Auburn University where he taught and conducted research on carbon and nutrient cycling in managed and natural ecosystems. He has published more than 140 journal articles on those and related topics.
Dr. Wood has conducted research in Lithuania, Latvia, Estonia, Tanzania, Ecuador, India, Brazil, South Africa, Kenya, Peru, Thailand, Honduras, Mexico, The Philippines, Haiti, New Zealand, and the United States. He served as Associate Editor and later as the Soil Science Technical Editor for the Agronomy Journal. He has received numerous awards for his research, is a Fellow of the American Society of Agronomy, and is also a Fellow of the Soil Science Society of America.
Dr. Wood joins a respected field of national soil health leaders on the SHI Board of Directors, including:
Bill Buckner, Past President/CEO of Noble Research Institute, a nonprofit institute that conducts plant science research and leads agricultural programs to enhance agricultural productivity. Buckner also served as President/CEO of Bayer CropScience. Buckner serves on several national boards, including the Wilbur-Ellis Company. "‹ 
Bill Flory, president of Flory Farms in Idaho. His farm includes wheat, bluegrass seed, canola, lentils, garbanzos, malt barley and hay. Flory is board chairman of the Wheat Marketing Center; commissioner (past chairman) of the Idaho Wheat Commission; and a member of the Farm Foundation Roundtable and the US Bank's advisory board. He served as president of the Idaho Grain Producers and the National Association of Wheat Growers, and chairman of the Idaho Soil and Water Conservation Commission. 
Bob Foster, farmer in Middlebury, Vermont. Among the first to install an anaerobic digester on their farm, The Foster Brothers Farm is almost electrical-energy independent. The Fosters also developed one of the largest compost companies in New England, Vermont Natural Ag Products, which redistributes residual nutrients from local farms as fertilizer and soil amendments. Foster served on the Cabot Cheese Board of Directors for 37 consecutive years.
Earl Garber, former president of the National Association of Conservation Districts. A licensed crop consultant and rice, soybean and hay producer from Louisiana, Garber served in a number of positions, including soil scientist and District Conservationist with the USDA earlier in his career. He is active on the Acadia Soil and Water Conservation District Board of Supervisors.  Garber is former president of the Louisiana Association of Conservation Districts and has served as a board member for the National Association of Conservation Districts.
Dr. Diana Jerkins, Research Director for the Organic Farming Research Foundation in California. Previously, Dr. Jerkins was a National Program Leader and Division Director for Integrated Programs with the USDA National Institute of Food and Agriculture (NIFA). She managed competitive programs in the areas of mitigation and adaptation to climate change, managed ecosystems, invasive species, small and mid-sized farm prosperity, rural development, and Native American outreach. She consults internationally on sustainable agriculture issues.
Bruce Knight, third-generation rancher and farmer as well as a conservation and environmental consultant.  Knight was the Under Secretary for Marketing and Regulatory Programs at the U.S. Department of Agriculture (USDA) from 2006-2009. In this post, he provided oversight for the Animal and Plant Health Inspection Service, the Agricultural Marketing Service and the Grain Inspection, Packers, and Stockyards Administration. From 2002 to 2006, Knight served as Chief of the U.S. Department of Agriculture - Natural Resources Conservation Service.
Andrew W. LaVigne, President and CEO of the American Seed Trade Association. Prior, LaVigne was Executive Vice President/CEO of Florida Citrus Mutual, representing citrus growers on issues affecting their businesses. He served as Florida Fertilizer and Agrichemical Association's (FFAA) President and Executive Director and worked in the U.S. Congress, serving as Legislative Director for Congressman Charles Canady and as Agriculture Committee staffer for Congressman Tom Lewis. He also has served in the U.S. Department of Agriculture. 
Clare Lindahl, Chief Executive Officer of the Soil and Water Conservation Society (SWCS) since 2017. She previously served as the executive director for Conservation Districts of Iowa and as natural resources program manager with River Action, a not-for-profit organization dedicated to fostering the environmental, economic, and cultural vitality of the Mississippi River and its riverfront in the Quad Cities.
Klaas Martens, certified organic farmer and owner of Lakeview Organic Grain. Martens began to transition the family farm to organic in the early 1990s. They now farm 1,400 acres of certified organic crops and operate Lakeview Organic Grain, a certified organic feed and seed business. Organic research is a strong component of the farming operation, and they have conducted on-farm research independently and in cooperation with university researchers. 
V. Larkin Martin, farmer in Lawrence County Alabama. A former U.S. Treasury Department and Arthur Andersen employee, Martin currently is a director of Rayonier Inc., a timberland REIT, and Chair of The Farm Foundation Board of Directors. She is Vice Chair of the Alabama Ethics Commission and a member of the Board of Directors of multiple organizations, including The Public Research Affairs Council of Alabama; Africa Harvest, a Kenyan-based NGO; and the Vanderbilt Alumni Association.  She has served as director and past Chair of the Federal Reserve Bank of Atlanta as well as The Cotton Board, and has been a director of The Alabama Chapter of The Nature Conservancy and Leadership Alabama.
Dr. Neal Martin, retired Director of the U.S. Dairy Forage Research Center, U.S. Department of Agriculture – Agricultural Research Service in Madison, Wisconsin. Dr. Martin has broad experience in communications and outreach in extension, respected knowledge of forage and dairy management, background in environmental stewardship, experience in management and leadership of a major research organization, and extensive personal connections to dairy producers and small-farm communities. 
Lara Moody, Vice President of Stewardship and Sustainability Programs at The Fertilizer Institute. Moody directs programs that increase the use and adoption of fertilizer best management practices and oversees sustainability initiatives related to fertilizer production and its use in the field. She currently serves as Vice Chair on the Conservation Technology Information Center Board of Directors.
Jeff Moyer, Executive Director of Rodale Institute. His Organic No-Till Farming has become a resource for farmers throughout the world. Moyer is past chair of the National Organic Standards Board, a founding board member of Pennsylvania Certified Organic, Chairman of the Board of Directors of The Seed Farm, a Project Member of The Noble Foundation's Soil Renaissance project, and a Board Member of PA Farm Link.
Steven Rhines, President and Chief Executive Officer of the Noble Research Institute. Prior to assuming this position, he served as Vice President, General Counsel and Director of Public Affairs for the Institute for almost two decades. Prior to the Institute, he practiced patent law at the international law firm of Sidley & Austin. Rhines received a bachelor in science in mechanical engineering at the University of Oklahoma and a juris doctorate from Southern Methodist University. The Institute is a nonprofit institution conducting US-focused research, agriculture consultation and educational programs to advance land stewardship in livestock production with producer profitability. 
Greg Ruehle, President and Chief Executive Officer for Servi-Tech, the nation's largest independent agronomic firm. In this role, Ruehle manages a diverse staff of nearly 200 agronomists, laboratory technicians, information technology, sales and communication staff members across the company's 8-state footprint. Annually, Servi-Tech agronomists consult on nearly 1 million acres of agricultural land for growers and the cooperative-owners of the company. Additionally, Servi-Tech has three laboratory locations (Dodge City, Kan.; Hastings, Neb.: and Amarillo, Texas) that evaluate nearly a half-million agricultural samples (soils, feeds, environmental samples, etc.) annually. Servi-Tech is headquartered in Dodge City in southwestern Kansas.
Jay Vroom, Chief Innovation Officer of Vroom ∙ Leigh ∙ Agriculture, LLC. where he oversees strategic consulting services and entrepreneurial investments in modern agriculture platforms and related technology sectors. From 1989-2018, Vroom served as president and chief executive officer of CropLife America (CLA), the leading U.S. trade group for the crop protection industry in the United States. Earlier in his career, Vroom held executive positions in the National Fertilizer Solutions Association (now the Ag Retailers Association), The Fertilizer Institute, and the Merchants Exchange of St. Louis. He serves as the Chairman of the Trust In Food™ advisory board and volunteers as a member of the National FFA Foundation Board of Trustees; the Board of CropLife Foundation; and the National Wheat Foundation Board.
Jason Weller, Senior Director of Sustainability, Land O'Lakes, Inc. leads environmental sustainability and agricultural production solutions for the cooperative's members and owners. Weller previously served as Chief of USDA's Natural Resources Conservation Service, the nation's largest working lands conservation organization, where he led a staff of 10,500 employees across the country that works one-on-one with farmers and ranchers to deliver assistance to protect and improve the quality of their operations' natural resources.
For further information about SHI's Board of Directors, visit https://soilhealthinstitute.org/governance/.
About the Soil Health Institute
The Soil Health Institute (www.soilhealthinstitute.org) is a non-profit whose mission is to safeguard and enhance the vitality and productivity of soil through scientific research and advancement. The Institute works with its many stakeholders to identify gaps in research and adoption; develop strategies, networks and funding to address those gaps; and ensure beneficial impact of those investments to agriculture, the environment and society.
###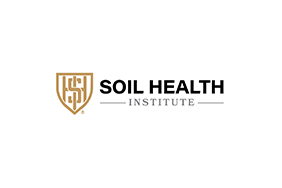 The Soil Health Institute
The Soil Health Institute
The Soil Health Institute's (www.soilhealthinstitute.org) mission is to safeguard and enhance the vitality and productivity of soil through scientific research and advancement. An evolution of the Soil Renaissance, an initiative established in 2013 by the Noble Foundation and Farm Foundation to advance soil health and make it the cornerstone of land use management decisions, the Soil Health Institute serves as the primary resource for soil health information.
More from The Soil Health Institute