Published 05-09-19
Submitted by Ray C. Anderson Foundation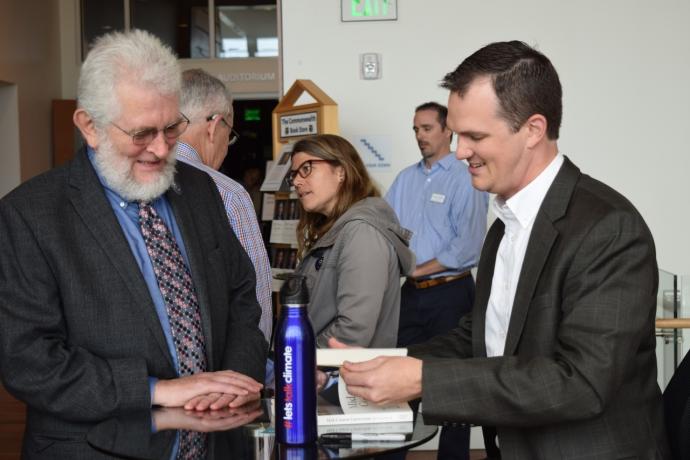 Over the course of his lifetime Ray C. Anderson enjoyed great business success and became the unlikely leader of the green business movement when, at the age of 60, he had an epiphany that changed the course of his life and that of his company, a $1 billion global carpet tile manufacturing company that has become a model of green business. His seminal book on his journey from successful industrialist to green business guru has recently been updated for a new generation of sustainability leaders. Mid-Course Correction Revisited updates the original -- first released in 1998 -- with a new foreword by bestselling author Paul Hawken and several new chapters and interviews written by John A. Lanier, Executive Director of the Ray C. Anderson Foundation and Anderson's grandson.
"At the height of his success my grandfather's 'spear in the chest' epiphany changed everything," said Lanier. "He dedicated the remainder of his life to proving that sustainability was not just the right thing to do, but the smart thing to do for business. He brought on a sea change in industrial and corporate sustainability that continues today."
Using examples from Interface, Inc., the commercial carpet tile company Anderson founded in 1973, Mid-Course Correction Revisited details a clear path to what the company calls Mission Zero -- a business case for operating with zero waste, zero emissions, zero carbon, and zero harm to the environment. Interface, Inc., was one of the world's first companies to pursue this bold business model, and under Anderson's leadership the company grew into a billion-dollar-per-year business and became a global leader in the industry, all while drastically reducing its carbon footprint and eliminating waste.
In new chapters, John Lanier visits with heroes of the green business world, including Joel Makower, Andrew Winston, Ellen MacArthur and others, and also evolves his grandfather's thinking on the prototypical company of the 21st Century with new insights on the macro economy and how it can -- and must -- evolve to enable a prosperous planet.
"I hope to engage readers and audiences in what might be a provocative conversation," said Lanier. "Can  we decouple our economy from endless growth? I believe that there's a path to sustainability that is growth-agnostic and prosperous. I look forward to engaging the hearts and minds of new generations."
The book provides advice and concrete models for business leaders - from entrepreneurs and CEO's to innovators and sustainability professionals - to succeed in the green economy.
Mid-Course Correction Revisited
 goes on sale in the US and Canada May 9, 2019 and goes on sale in the UK June 6, 2019.  For more information, visit 
http://www.midcourse.org
.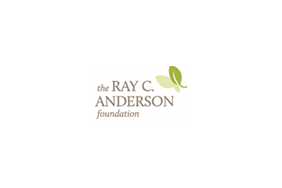 Ray C. Anderson Foundation
Ray C. Anderson Foundation
The Ray C. Anderson Foundation was created in honor of the late Ray C. Anderson (1934-2011), founder of Interface, Inc. During his time at Interface, Ray championed the notion of businesses doing well by doing good. It's these noble qualities of advancing knowledge and innovation around environmental stewardship and sustainability that recognized Ray as a pioneer in industrial ecology.
The purpose of the Foundation is to perpetuate these shared values and continue the legacy that Ray left behind. Through research and funding, the Foundation aims to help create a better world for future generations—tomorrow's child. Join us as the story of the Foundation continues to unfold.
More from Ray C. Anderson Foundation