Published 01-30-19
Submitted by The Soil Health Institute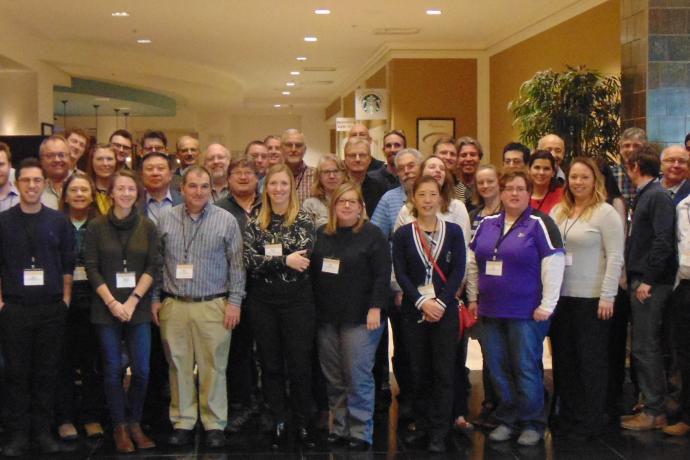 North American Project to Evaluate Soil Health Measurements Principal Investigators & Project Scientists convened in Chicago, January 23 - January 24, to finalize soil testing plans for almost 120 long-term agricultural research sites.
The Soil Health Institute (SHI), the nonprofit organization charged with safeguarding and enhancing soil health, hosted a two-day scientific workshop for more than 80 scientists who are partnering with SHI to evaluate 31 soil health indicators across the United States, Canada, and Mexico.  Soil sampling will begin by March 2019, according to Wayne Honeycutt, SHI President and CEO.
The workshop included site leaders from almost 120 long-term research locations throughout North America, Honeycutt said. Sites were selected based on their management history and value for assessing the effectiveness of soil health indicators.
"These sites have appropriate experimental designs and documented management histories that will allow us to apply the appropriate statistical tests to determine which indicators are effective and how to interpret the results across a wide range of soils, climatic zones, production systems, and management practices. This will give us the scientific evidence we need to recommend which soil health measurements farmers and ranchers should use in order to assess the health of their soils and monitor their progress at improving that health. We frequently hear farmers, scientists, consultants, and many others say that they don't know how to measure the health of their soils. With this project, we intend to change that," Honeycutt said. "We recognize every field or pasture is different, and a research site is very different from what happens on a farm or ranch. Farmers and ranchers will still have to make management decisions based on each field, yet this ambitious project will allow us to move to a higher level of sound soil health system management, using scientific evidence to give farmers the tools they need to measure soil health."
In 2018, SHI issued a "Request for Applications", asking scientists across North America to partner with the Institute on this ambitious project.  
"We were elated by the positive reactions and offerings to contribute to this project," Paul Tracy, Project Manager, said.  "In fact, the site selection process itself was challenging because so many excellent sites were offered. We solicited the help of an expert panel of scientists to assist with the recommendation process." 
"At the recent workshop it was clear that the level of enthusiasm by these partnering scientists is off the charts," Honeycutt reported.  "I think we all realize what a unique opportunity we have to enhance soil health by giving farmers and ranchers the science-based measurements they need for evaluating the health of their soils. Because improving soil health provides so many environmental benefits, we also have an opportunity to address several natural resource issues, such as water quality and greenhouse gas emissions."
The workshop follows SHI's announcement that it selected six project scientists and a statistician/database manager to lead the evaluation of soil health indicators. The scientists will be in charge of regional engagement and project coordination with long-term agricultural site leaders. They will evaluate soil health measurements and their relation to productivity, economic and environmental outcomes; developing critical analysis and review of measurements, soil health evaluation indices and programs at regional and North American levels, partnering with site leaders and selected scientific laboratories.
The North American Project to Evaluate Soil Health Measurements is supported through the generosity of The Samuel Roberts Noble Foundation, Foundation for Food and Agriculture Research, and General Mills. To learn more about the project, visit https://soilhealthinstitute.org/north-american-project-to-evaluate-soil-health-measurements/. For further information about SHI, visit www.soilhealthinstitute.org.
About the Soil Health Institute
The Soil Health Institute (www.soilhealthinstitute.org) is a non-profit whose mission is to safeguard and enhance the vitality and productivity of soil through scientific research and advancement. The Institute works with its many stakeholders to identify gaps in research and adoption; develop strategies, networks and funding to address those gaps; and ensure beneficial impact of those investments to agriculture, the environment, and society. 
###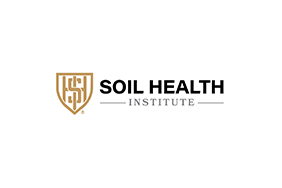 The Soil Health Institute
The Soil Health Institute
The Soil Health Institute's (www.soilhealthinstitute.org) mission is to safeguard and enhance the vitality and productivity of soil through scientific research and advancement. An evolution of the Soil Renaissance, an initiative established in 2013 by the Noble Foundation and Farm Foundation to advance soil health and make it the cornerstone of land use management decisions, the Soil Health Institute serves as the primary resource for soil health information.
More from The Soil Health Institute