Published 12-07-18
Submitted by Maala - Business for Social Responsibility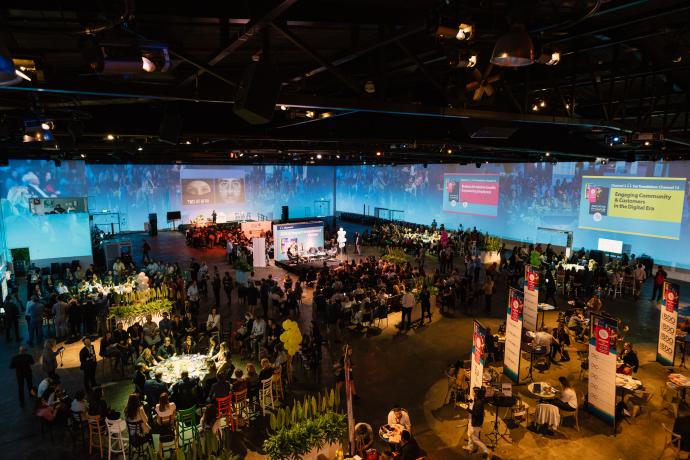 Photo by Netanel Tobias
SodaStream - recently acquired by Pepsico - was announced as the winner of the 2018 Israeli Diversity award, Unilever introduced its "Flex Experiences" initiative answering to the open talent economy, and the launching of the Israeli ESG investment forum were all part of the third annual Maala international conference, "Innovation for Good Life", held last week in Tel Aviv. Under the theme of Business Impact on Inclusive Growth, Maala - Israel's Corporate Social Responsibility (CSR) organization, gathered a range of international and Israeli speakers showcasing innovative practices.
The event posed an unconventional experience with multiple concurrent tracks taking place simultaneously in one open space. This unique feature is carried out using headphones, thus styling the conference as a "silent (CSR) disco".
Momo Mahadav, CEO of Maala, said that "Inclusive growth and social inclusion have always been at the core of Israeli CSR, responding to top priorities of the Israeli society. It appears now that these priorities are converging with the global sustainability community inviting mutual learning and sharing of expertise." In this spirit, one of the most vivid calls to companies and employers was to engage in skilling, upskilling and reskilling of their employees, given the vast range of employees facing transformation in employment due to digitization and automation. These were presented by global corporations such as MasterCard, BlackRock and TripAdvisor, as well as leading Israeli companies such as Strauss, Teva, Bank Leumi and SodaStream.
The conference featured several professional tracks with roundtable discussions and mini-stage panels, one of which hosted international ESG investors, analysts and raters, alongside top Israeli companies, marking the launch of the Israeli ESG Investment Forum, led by Karen Mazor – Head of Investor Relations at Bank Hapoalim. During the discussion, Ulrika Hasselgren, Head of ESG Investment at Danske Bank, explained that as part of its responsible investment strategy, the bank is steering away from divestment and exclusion of companies from its portfolio. Instead, the bank adopted a new approach of engaging in dialogue with its portfolio companies, realizing that in order to have the greatest impact, the bank needs to stay invested and deal with difficult matters and risks through active dialogue, as a long term investor committed to sustainable development. 
Participants from more than 120 businesses, organizations and government agencies were among the 700+ attendees of the two day conference. Among others, the conference celebrated the annual Dov Lautmann diversity award, a joint effort of Maala and the Israeli Forum for Diversity. This year's award showcased the highest number of proposals yet, emphasizing the extensive reach of business impact on inclusive growth in Israel, with an ever-growing number of companies committed to expanding social inclusion in their workforce.
On the second day of the conference, participants had the opportunity to explore innovative social and sustainable innovation initiatives carried out by companies and organizations in Israel, in a range of field tours throughout the country. From Food-tech and Agri-tech to Ultra-Orthodox entrepreneurship, participants enjoyed unique first-hand, on-site learning experiences. As one of the participants who visited Shikun & Binui's INFRALAB - urban innovation hub expressed: "the integration of advanced technology in the infrastructure industry is nearly unheard of, and visiting INFRALAB gave some insight into the innovative groundbreaking work being done in that field."
Numerous other companies and organizations were involved in the conference, such as Noble Energy, Adama, Netafim, ICL, Intel, EL AL, G1, Israel Discount Bank, P&G, Osem-Nestle Israel, Roche, BDO and JDC Israel-Tevet.
Stay tuned at Maala for more stories on innovation and business impact on inclusive growth in Israel.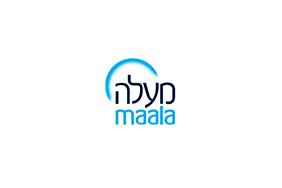 Maala - Business for Social Responsibility
Maala - Business for Social Responsibility
Maala is a non-profit corporate membership organization promoting ESG and corporate social responsibility (CSR) in Israel. Founded in 1998, Maala is considered as the ESG standards-setting organization in Israel. Presently, the membership organization is comprised of some 130 members, Israel's largest companies.
Maala publishes the Maala ESG indexes annually on the Tel Aviv Stock Exchange, and as of 2016 organizes an annual international conference in Tel Aviv.
Our Mission
Helping companies increase their social and environmental impact
Sharing practices & mutual learning
Flagging priorities & developing joint initiatives
Setting voluntary standards for business in Israel
Driving Change through
A network of 120 member companies, Israeli and global companies operating in Israel 2. A hub for sustainable business practices, solutions and cross-sector collaboration.
An annual CSR index rating 153 companies, also traded on the Tel Aviv Stock Exchange.
Maala ESG Index Facts & Figures
Over 150 companies rated. (vs. 47 when the index was launched in 2006)
- Approx. half are of Israel's large companies, rated on the Maala Advanced Index
- Approx. half are of Israel's mid-size companies, rated on the Maala Basic Index
Aggregate revenue: $137 billion; over 350,000 employees
TA Maala Index includes half of the total market value traded on the TASE.
Maala ESG Index Main Features
National based index – a prestigious Israeli business club
Local adaptation of global ESG and sustainability standards
A guidebook for local expectations and priorities
Reflects local market business culture