Published 11-08-18
Submitted by Centre for Sustainability & Excellence (CSE)

The Centre for Sustainability and Excellence (CSE) announces its third annual report on Sustainability (ESG) Reporting Trends: North America 2018.  This research provides a useful and convenient representation of the current state of Sustainability Reporting.  It focuses on companies and organizations based in the U.S. and Canada.  For the first time, the research examines how artificial intelligence (AI) and Blockchain are applied to Corporate Sustainability.
Finance and Sustainability Inform RoS Framework
Based on 642 North American sustainability reports for the 2017 reporting period, CSE created a unique analysis framework. It identifies correlations between Sustainability (ESG) performance and Financial results. The 50 companies with the highest ESG scores (CSRHub Ranking as of July 2018) indicate a strong correlation between financial performance and sustainability performance. Similar findings were identified in last year's CSE research.  Evidence suggests a strong correlation between comprehensive sustainability strategies, Sustainability Reporting and a culture of transparency that have a positive impact on revenues.
CSE created the new Return on Sustainability™ (RoS) framework to support businesses.  It helps assess the impact of their Sustainability Strategies and Reporting on their bottom line.  Any company can complete the CSE Sustainability and Financial Performance Questionnaire as a first step. Responses identify if they have the enablers and tools needed to integrate sustainability into their research strategy and maximize RoS.
Effect of AI and Blockchain
New data focuses on AI and Blockchain.  Increased application of AI indicates that it will play an intrinsic role enabling and scaling sustainability solutions. CSE predicts that Sustainability and CSR practices and reporting will be radically transformed.  Likewise, Blockchain is set to change the way business transactions take place. The visibility provided by Blockchain will increase efficient transactions, promoting food safety, efficient recalls, the elimination of counterfeits, and the assurance of ethical trading partners.
Top Trends in Sustainability (ESG) and Non-Financial  Reporting
The report elaborates on trends identified over the past three years.  Sectors with the highest reporting presence in the research sample include: Financial Services, Energy and Energy Utilities, Food & Beverage, Healthcare Products and Mining. Of companies topping their sector based on revenue, the majority have both Sustainability Reporting and comprehensive sustainability strategies.  Once again, the GRI leads as the reporting standard of choice.  And, the adoption of the United Nations Sustainability Goals (SDGs) in 2017 doubled with respect to previous research (13.9% from 6.2%).
About the Centre for Sustainability and Excellence
CSE specializes in global sustainability consulting, coaching and training. Clients include organizations such as NASA and World Bank, and Fortune 500 companies such as Walmart, Lloyds Banking, Coca Cola, Oracle and Shell. Services and web tools track evolving standards such as the UN Global Compact, Global Reporting Initiative (GRI), CDP Worldwide, Green House Gas Protocol, Dow Jones Sustainability Index and others. They include Materiality Assessment, Sustainability Strategy, External Verification and Assurance, SROI and Stakeholder Engagement, Carbon Reduction and Life Cycle Analysis, Green Buildings and Events.  CSE is accredited by CMI and is a GRI organizational stakeholder. CSE  has trained over 5,000 Sustainability Professionals from the Americas, Europe, Asia and the Middle East through on-site, online and group training. 
For more information on CSE research, contact: avlonas@cse-net.org,  www.CSE-net.org.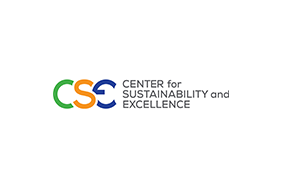 Centre for Sustainability & Excellence (CSE)
Centre for Sustainability & Excellence (CSE)
CSE is a global Leading network providing Sustainable Development Solutions to organizations & a Think Tank with offices in Brussels Athens & Dubai. CSE cooperates with international organisations, such as the EFQM (European Foundation for Quality Management), GRI (Global Reporting Initiative), UN Global Compact (United Nations Global Compact), EBEN (European Business Ethics Network), Forum for International Communications and the European Commission. CSE supports, on their journey towards sustainability, leading organizations such as Lloyds TSB, Eurocontrol, Dell, BP, DHL, Lafarge (Aget Heracles), Mc Cain, Bank of Cyprus and many others including the European Investment Bank, the largest financial Investment Institution of the European Union and the Government of Dubai (Dubai Center for Corporate Values ,DIFC, TECOM, DAFZA). The global presence of CSE is enhanced by numerous activities carried out in many countries/regions including the United Kingdom, Belgium, Luxemburg, Germany, Spain, Italy, Cyprus, Bulgaria, Romania, Turkey, Russia, China and the Middle East.