Published 11-06-18
Submitted by Ethical Corporation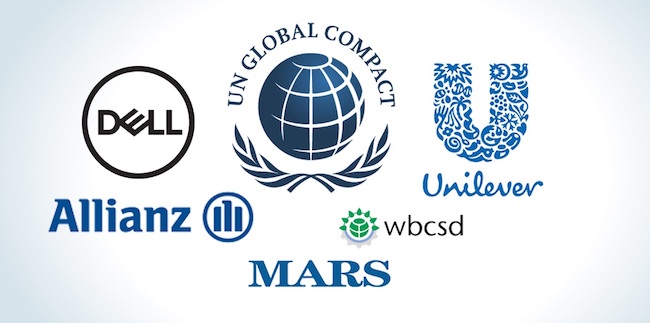 Business and investors need to take the lead to deliver the innovations and strategies to drive the required systemic change. Central to this is ambitious leadership, creating partnerships to drive large scale change within business and industries.
You can now access exclusive insight from the CEOs and business leaders who are transforming their business strategies to leverage the new opportunities; Access the invaluable insight from:
Lise Kingo, CEO and Executive Director, United Nations Global Compact

Geoff Skingsley, Chairman UK & Ireland, L'Oréal

Martino Scabbia Guerrini, President EMEA, VF Corp

Jürgen Gerke, CEO, Allianz Capital Partners

Jorge Laguna-Celis, Director, Governance Affairs Office and Private Sector Relations, UN Environment

Juan Martin, President, Mars

Filippo Veglio, Managing Director, WBCSD

And many other senior leaders from Carlsberg, Dell, Unilever, Sodexo, Microsoft, PayPal, Hermes, ING, OECD…
Click here access the exclusive complimentary business strategy report
Some key themes of the management-pack include: new models and innovation for business change, collaborating to drive wholesale change, and new stakeholders' approach to boost trust and leadership.
Once again you can download your complimentary copy of this 17-page business strategy management-report, simply click here
I hope you find it of value.
Best regards,
Candy

Media Contact
Candy Telani Anton Head of Europe | Ethical Corporation 
0207 375 7162
LinkedIn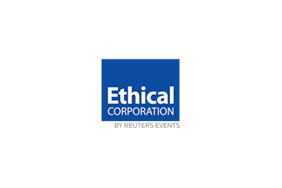 Ethical Corporation
Ethical Corporation
Ethical Corporation has provided business intelligence for sustainability since 2001.
We serve around 3,000 customers a year mainly from big business. Our customers are also NGOs, think-tanks, academia, governments and service providers to the corporate sustainability industry.
We're a UK business, part of FC Business Intelligence Ltd, an independently owned company based in London Ethical Corporation is 100% focused on global ethical business and how large companies are responding to the sustainable business agenda.
We have writers and experts all over the world. We publish the leading global responsible business magazine, host events and sell independent research. Our conferences are widely recognised as the best in the field.
More from Ethical Corporation