Published 10-16-18
Submitted by Sodexo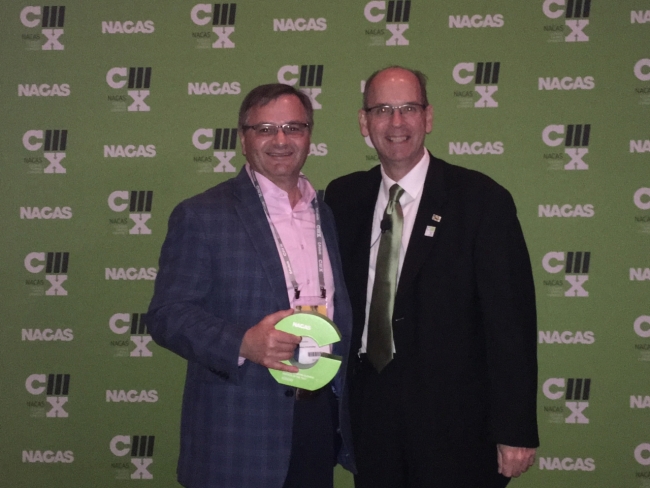 Sodexo, a food and facilities management company committed to improving Quality of Life, announced today it was named 2018 Business Partner of the Year by The National Association of College Auxiliary Services (NACAS).
Each year, the NACAS Business Partner Advisory Group, which consists of a group of board members, auxiliary representatives, and industry leaders, evaluates business partners within the higher education community to determine the partner that embodies the ideals of outstanding customer service, supports the educational process at NACAS institutions, and has contributed most significantly to the success of NACAS through creative and generous means.
"We are excited to be recognized for our ongoing commitment to both our clients and the NACAS organization," said Aubry Wooten, senior vice president, Universities, Sodexo North America. "We are always looking for opportunities to increase customer satisfaction and make a positive impact in communities where we operate."
Sodexo was nominated as, and ultimately named, Business Partner of the Year NACAS West by two of the company's clients, University of Hawai'i at Mānoa and New Mexico State University. Clients saluted Sodexo for its partnership and contributions to student well-being and engagement.
"Sodexo leaders repeatedly lend their time and talent to ensure the success of our events and programs," said Kelsey Harmon Finn, NACAS CEO. "We are thrilled to recognize their efforts and we look forward to our continued partnership for years to come."
Sodexo has been a repeat sponsor of NACAS West's C3X, an annual conference that convenes leaders from more than 700 higher education institutions and nearly 200 NACAS Business Partners to showcase the most inclusive and modern perspective of how auxiliary services enrich the campus experience. Additionally, Sodexo has been a consistent business partner sponsor, presenter and participant for the regional and national conferences. These efforts led to their recent recognition as NACAS West Business Partner of the Year.
About NACAS
Founded in 1969 as the National Association of College Auxiliary Services, NACAS is a professional trade association that supports the non-academic segment of higher education responsible for generating business through a diverse array of campus services that students need and value – such as food services, bookstores, housing, and transportation. NACAS Members work at a leadership level within 4-year and 2-year colleges and universities located worldwide and oversee multiple auxiliary services, making executive decisions that shape them to create hospitable and well-rounded campus communities. As the leading organization supporting all campus services, NACAS is the community-of-choice for strategic leaders who advance campus environments to improve the quality of life for students.
About Sodexo North America
Sodexo North America is part of a global, Fortune 500 company with a presence in 72 countries. Sodexo is a leading provider of integrated food, facilities management and other services that enhance organizational performance, contribute to local communities and improve quality of life for millions of customers in corporate, education, healthcare, senior living, sports and leisure, government and other environments daily. The company employs 150,000 people at 13,000 sites in all 50 U.S. states and Canada and indirectly supports tens of thousands of additional jobs through its annual purchases of $9.2 billion in goods and services from small to large American businesses. Sodexo is committed to supporting diversity and inclusion and safety, while upholding the highest standards of corporate responsibility and ethical business conduct. In support of local communities across the U.S., the Sodexo Stop Hunger Foundation has contributed close to $32 million over the past 20 years to help feed children in America impacted by hunger. To learn more about Sodexo, visit SodexoUSA.com, SodexoInsights.com and connect with us on Facebook, Instagram, LinkedIn, Twitter and YouTube.
Image Caption: Sodexo was named Business Partner of the Year by The National Association of College Auxiliary Services (NACAS). Aubry Wooten, SVP, Sodexo Universities accepted the award from David P Wahr, CASP, Director of Business Operations, Owens Community College and 2017-18 NACAS President.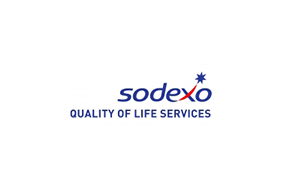 Sodexo
Sodexo
Sodexo, Inc. (www.sodexoUSA.com ) is a leading integrated facilities management services company in the U.S., Canada, and Mexico, with $7.7 billion (USD) in annual revenue and 120,000 employees. Sodexo serves more than ten million customers daily in corporations, health care, long term care and retirement centers, schools, college campuses, government, and remote sites. Sodexo, Inc., headquartered in Gaithersburg, Md., is a member of Sodexo Group, and funds all administrative costs for the Sodexo Foundation (www.sodexofoundation.org ), an independent charitable organization that, since its founding in 1999, has made more than $11 million in grants to fight hunger in America.
More from Sodexo