Published 10-10-18
Submitted by PJSC "MMC "NORILSK NICKEL"
Nornickel excelled in the rankings provided by the rating agency RAEX (full name - International group of rating agencies 'Expert RA'). The company won first place in the category 'Business Leaders: Environmental Costs.' In 2017, 4.9% of Nornickel's revenue was spent on environmental protection; triple that of its European counterparts who, on average, spend 1.5% of their revenue on ecological programs.
The company also ranked 5th in the category 'Business Leaders: Social Partnership'. In 2017, Nornickel's internal corporate social expenses, and investments in human capital, amounted to 227,000 RUB (3,891 USD) per employee. This is in line with the exponential growth of human capital investments, that experts have seen trending in recent years, in some of the biggest companies (Nornickel came 22nd in the Russian rating RAEX-600).
Another important accomplishment for Nornickel was achieving Top 10 in the first ever ESG ranking in Russia. This ranking evaluates how fully the company takes into account environmental, social and governance factors. Since 2004, Nornickel has been leading the practice of publishing non-financial reports on company activities. In 2016, the company joined the United Nations Global Compact initiative which aims to help businesses align their strategies and operations on human rights, labour, environment and anti-corruption; as well as take strategic action to advance broader societal goals. Nornickel changed its approach on non-financial reporting in 2018: publishing it in accordance with the UN's sustainable development principles for the first time. 
Nornickel traditionally occupies dominant positions in ESG ratings of international agencies. In 2017, the company jumped to 35th place among global metal companies in the ranking of the international rating agency Sustainalytics.
"ESG rankings are important in Europe." Experts from the RAEX say. "From 2019, the right to assign these rankings in the European Union will be legally regulated. It is quite logical, considering that almost all significant investment decisions are related to company value based on ESG factors."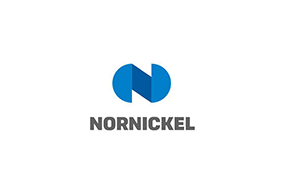 PJSC "MMC "NORILSK NICKEL"
PJSC "MMC "NORILSK NICKEL"
Nornickel Group isthe world's largest producer of nickel and palladiumone of the world's leading producers of platinum and copper.The Company produces cobalt, rhodium, silver, gold, iridium, ruthenium, selenium, tellurium and sulfur.
More from PJSC "MMC "NORILSK NICKEL"