Published 10-03-18
Submitted by Ray C. Anderson Foundation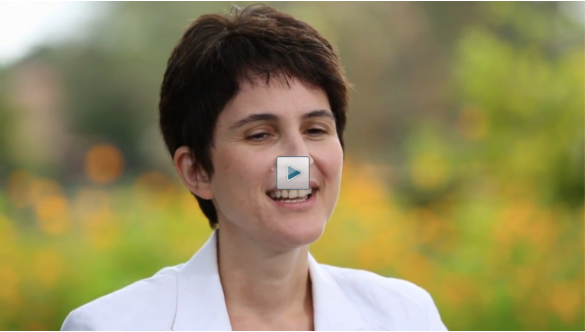 Click here to watch video
This year, the Ray C. Anderson Center for Sustainable Business at Georgia Tech Scheller College of Business ("Center") celebrates its fifth anniversary. It launched in 2013 as the Center for Business Strategies for Sustainability. In January 2015, after receiving a $5 million commitment from the Ray C. Anderson Foundation, the Center was renamed for Anderson, a sustainable business visionary and Georgia Tech alumnus (IE 1956, Honorary PhD 2011).
Ray C. Anderson founded and served as chairman of Interface, which has grown to become the world's largest commercial carpet tile manufacturing company. At age 60, Anderson read a book that would alter the course of his life. Paul Hawken's The Ecology of Commerce caused him to reflect deeply on the hard truths of his company's environmental impact. He underwent a transformation, becoming devoted to the idea that business can be a force for good in the world. Hawken's book was the "spear in his chest" that made Anderson feel he needed to right wrongs by making Interface the example of an authentically sustainable business that does no harm to the environment.
Dr. Beril Toktay, Center Faculty Director, says, "We started with the vision of educating the 'Ray Andersons of tomorrow.' We also recognized the need to support faculty in their research and curriculum development since they are at the front line of making an impact on our students." She conceived of the Center as a meaningful way to honor Anderson—by carrying on his legacy at his beloved alma mater.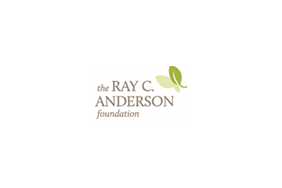 Ray C. Anderson Foundation
Ray C. Anderson Foundation
The Ray C. Anderson Foundation was created in honor of the late Ray C. Anderson (1934-2011), founder of Interface, Inc. During his time at Interface, Ray championed the notion of businesses doing well by doing good. It's these noble qualities of advancing knowledge and innovation around environmental stewardship and sustainability that recognized Ray as a pioneer in industrial ecology.
The purpose of the Foundation is to perpetuate these shared values and continue the legacy that Ray left behind. Through research and funding, the Foundation aims to help create a better world for future generations—tomorrow's child. Join us as the story of the Foundation continues to unfold.
More from Ray C. Anderson Foundation