Published 09-04-18
Submitted by Reuters Events Sustainable Business
When it comes to reporting sustainability performance, companies find it difficult to create a clear and concise report that illustrates their environmental & social impacts.
The 12th Annual Sustainability Reporting & Communications Summit will bring together 250+ leading business executives to discuss and share new ideas on subjects like quantifying and communicating impacts against the SDGs, disclose accurate data to showcase future risks, the impact of the Non-Financial Reporting Directive and TCFD recommendations on the future of reporting.
Get exclusive insight from speakers including:
Susan Beverly, Senior Director, Abbott
Katie Schmitz Eulitt, Strategic Advisor, SASB
Ryan O'Keefe, Director of Communications, Enel
Barney Wyld, Corporate Affairs Director, Rolls-Royce
Torund Bryhn, Director of Public Affairs, Gassnova
Jeff Hogue, Chief Sustainability Officer, C&A
France Bourgouin, Head of Global CSR, LEO Pharma
Fiona Wild, Vice President, Climate Change and Sustainability, BHP
Mike Hall, Director of Communications & Government Relations, EMEA, Ingersoll Rand
Frances Way, Chief Strategy Officer, CDP
Filippo Bettini, Chief Sustainability & Risk Governance Officer, Pirelli
Andrew McConville, Global Head of External Affairs and Communications, Syngenta
Jane Wilkinson, Head of Sustainable Finance, Luxembourg Stock Exchange
 Discover the full un-rivalled agenda topics and speaker line up here
Kind regards,
Ed
Project Director
Ethical Corporation
t: +44 (0) 20 7375 7188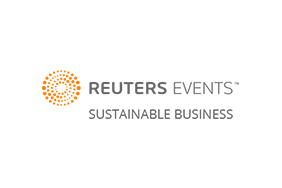 Reuters Events Sustainable Business
Reuters Events Sustainable Business
Reuters Events Sustainable Business has a mission to help businesses around the globe do the right thing by their customers and the world. We believe this is not only how to guarantee a future for all, but makes good business sense. We serve CSR, compliance, risk and governance communities with topical and insightful business intelligence and meeting places.

We provide business intelligence to more than 3,000 multinational companies every year. Our customers are also NGOs, think-tanks, academia, governments and consultancies. We publish the leading responsible business magazine, website, and research reports. Our conferences are widely recognised as the best in the field.
More from Reuters Events Sustainable Business