Published 08-20-18
Submitted by Ethical Corporation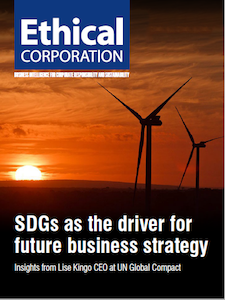 Urgent action is required on the SDGs if we are to achieve the targets set and unlock the $12 trillion in new market value. 'There is no Plan B' urged Lise Kingo, CEO, UN Global Compact in a recent Ethical Corporation interview, urging greater action on the SDGs.
In a new 16-page management briefing we feature insights from Lise Kingo, plus senior executives at Huawei, KPMG, Palladium and more, on how to use the SDGs as a driver for future business strategy. The full briefing includes insights on:
Scaling up the SDGs; turning risk into business opportunities

Why women can lead the way on achieving the Global Goals

Huawei's strategy to connect the world – and take on Apple

Five steps to taking the Global Goals to the heart of business
Click here to access the full 16-page briefing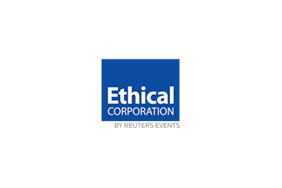 Ethical Corporation
Ethical Corporation
Ethical Corporation has provided business intelligence for sustainability since 2001.
We serve around 3,000 customers a year mainly from big business. Our customers are also NGOs, think-tanks, academia, governments and service providers to the corporate sustainability industry.
We're a UK business, part of FC Business Intelligence Ltd, an independently owned company based in London Ethical Corporation is 100% focused on global ethical business and how large companies are responding to the sustainable business agenda.
We have writers and experts all over the world. We publish the leading global responsible business magazine, host events and sell independent research. Our conferences are widely recognised as the best in the field.
More from Ethical Corporation