Published 08-07-18
Submitted by Reuters Events Sustainable Business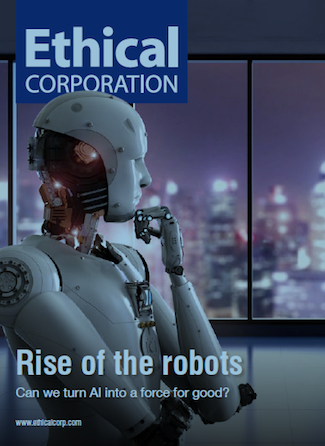 We're on the threshold of a new era, where rapid advances in artificial intelligence, the internet of things, cloud computing, and automation will transform how we live and work.

Ethical Corporation has just published a new 40-page briefing that delves into the impact of AI on business and society and I wanted to send this across to you -you can access the report here.

There's 40-pages of expert response and analysis from the likes of Danone, Nike, Flex, AT&T, PwC, Infosys, Microsoft, Sodexo and many more on:
All change: How AI is disrupting business

The reskilling challenge: Who will mind the robots?

Apocalypse soon? Fears rise of AI arms race

AI for good: How tech could transform sustainability

Machine learning: Automation case studies
Click here to receive the 40-page briefing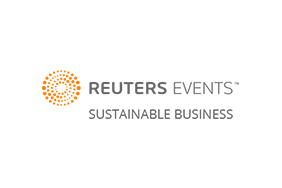 Reuters Events Sustainable Business
Reuters Events Sustainable Business
Reuters Events Sustainable Business has a mission to help businesses around the globe do the right thing by their customers and the world. We believe this is not only how to guarantee a future for all, but makes good business sense. We serve CSR, compliance, risk and governance communities with topical and insightful business intelligence and meeting places.

We provide business intelligence to more than 3,000 multinational companies every year. Our customers are also NGOs, think-tanks, academia, governments and consultancies. We publish the leading responsible business magazine, website, and research reports. Our conferences are widely recognised as the best in the field.
More from Reuters Events Sustainable Business