Published 08-07-18
Submitted by Ethical Corporation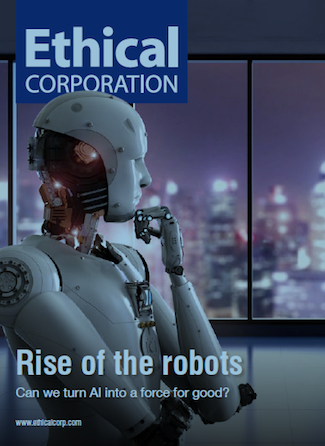 We're on the threshold of a new era, where rapid advances in artificial intelligence, the internet of things, cloud computing, and automation will transform how we live and work.

Ethical Corporation has just published a new 40-page briefing that delves into the impact of AI on business and society and I wanted to send this across to you -you can access the report here.

There's 40-pages of expert response and analysis from the likes of Danone, Nike, Flex, AT&T, PwC, Infosys, Microsoft, Sodexo and many more on:
All change: How AI is disrupting business

The reskilling challenge: Who will mind the robots?

Apocalypse soon? Fears rise of AI arms race

AI for good: How tech could transform sustainability

Machine learning: Automation case studies
Click here to receive the 40-page briefing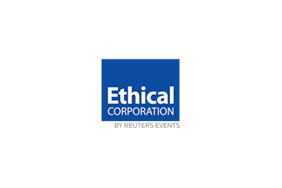 Ethical Corporation
Ethical Corporation
Ethical Corporation has provided business intelligence for sustainability since 2001.
We serve around 3,000 customers a year mainly from big business. Our customers are also NGOs, think-tanks, academia, governments and service providers to the corporate sustainability industry.
We're a UK business, part of FC Business Intelligence Ltd, an independently owned company based in London Ethical Corporation is 100% focused on global ethical business and how large companies are responding to the sustainable business agenda.
We have writers and experts all over the world. We publish the leading global responsible business magazine, host events and sell independent research. Our conferences are widely recognised as the best in the field.
More from Ethical Corporation