Published 08-01-18
Submitted by Global Reporting Initiative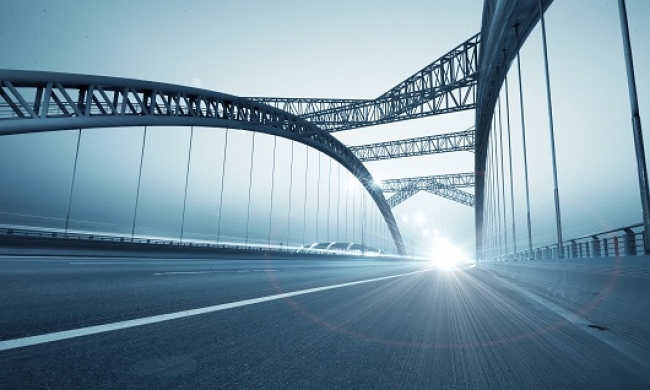 A "Practical Guide" to enable companies to better measure and report on their impact on the Sustainable Development Goals (SDGs) was released today by the Global Reporting Initiative (GRI) and the United Nations Global Compact.
The 17 SDGs are anticipated to generate over 
US$12 trillion worth of savings and revenue by 2030
, which makes thousands of small and large companies around the world well incentivized to work towards achieving the goals. But until now, the lack of a uniform methodology for measuring and reporting on their contributions to the Global Goals had become a stumbling block.
Developed with support from Shift and PwC — and as part of the 
Action Platform on Reporting on the SDGs
 — this new Practical Guide completes a toolkit that aims to boost and improve businesses' reporting on the Global Goals and their efforts to achieve the 2030 Agenda. 
"Effective corporate reporting is key to building trust and aligning investment through transparency and accountability. This guide helps businesses move beyond the current trend of simply mapping activities and programs against the SDGs to driving change," says Tim Mohin, Chief Executive at GRI. 
The newly published guide does not create a new reporting framework, but builds on the Ten Principles of the UN Global Compact, the UN Guiding Principles on Business and Human Rights, and the GRI Sustainability Reporting Standards.
It discourages businesses from selecting SDGs and related targets based on what is easiest for them to report on. Rather, companies should focus on what accounts for the highest priorities and, therefore, is material for their business. The report calls for companies to report on both their positive and negative impacts on the SDGs.
"By reporting on actions, contributions and impact towards the Sustainable Development Goals, businesses can address the information needs of Governments, investors, and other stakeholders and enhance their accountability to society," says Lise Kingo, CEO and Executive Director of the UN Global Compact. 
* * * * * * * * * * * 
More information
The Integrating the SDGs into Corporate Reporting: A Practical Guide follows an approach aligned with the Ten Principles of the UN Global Compact, the UN Guiding Principles on Business and Human Rights, and the GRI Sustainability Reporting Standards. It guides businesses to conduct a principled prioritization of relevant Sustainable Development Goals and targets for their business. This publication is part of the work of the Action Platform on Reporting on the SDGs and it was developed in close collaboration with partner organizations and businesses and with technical support from Shift and PwC. 
The publication is meant to be used together with other relevant tools released by GRI, the UN Global Compact and their partners as part of a company's regular reporting cycle.
Press contacts
GRI
Noora Puro
Communications Specialist
Tel: +31 20 531 0045 | Mobile: +31 6 2320 9202
Email: puro@globalreporting.org  
Leila Puutio
Coordinator, Communications
Tel: +1 646-884-7523 | Mobile: +1 646-465-3833
Email: puutio@unglobalcompact.org  
GRI 
GRI is an independent international organization that has pioneered sustainability reporting since 1997. GRI helps businesses and governments worldwide understand and communicate their impact on critical sustainability issues such as climate change, human rights, governance and social well-being. This enables real action to create social, environmental and economic benefits for everyone. The GRI Sustainability Reporting Standards are the first global standards for sustainability reporting. They feature a modular, interrelated structure, and represent the global best practice for reporting on a range of economic, environmental and social impacts. The GRI Standards are developed with true multi-stakeholder contributions and rooted in the public interest. For more information, visit 
www.globalreporting.org
. 
United Nations Global Compact 
The United Nations Global Compact is a call to companies everywhere to align their operations and strategies with ten universally accepted principles in the areas of human rights, labour, environment and anti-corruption, and to take action in support of UN goals and issues embodied in the Sustainable Development Goals. The UN Global Compact is a leadership platform for the development, implementation and disclosure of responsible corporate practices. Launched in 2000, it is the largest corporate sustainability initiative in the world, with more than 9,500 companies and 3,000 non-business signatories based in over 160 countries, and more than 70 Local Networks. For more information, follow @globalcompact and visit 
www.unglobalcompact.org
.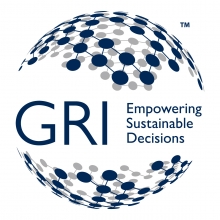 Global Reporting Initiative
Global Reporting Initiative
The Global Reporting Initiative's (GRI) vision is that reporting on economic, environmental, and social performance by all organizations becomes as routine and comparable as financial reporting. GRI accomplishes this vision by developing, continually improving, and building capacity around the use of its Sustainability Reporting Framework.
An international network of thousands from business, civil society, labor, and professional institutions create the content of the Reporting Framework in a consensus-seeking process.
More from Global Reporting Initiative