Published 07-18-18
Submitted by Northern Trust Corporation
"Northern Trust values CSR as an essential element of our mission and culture," said Michael O'Grady, president and chief executive officer at Northern Trust.  "Our stakeholders expect us to be responsible stewards of the company's resources, balancing appropriate levels of prudence and risk to create value. We take that responsibility seriously, as demonstrated through our commitment to our CSR strategy."
"Our impact is driven by our strategic focus on diversity and inclusion, community engagement and environmental sustainability," said Connie Lindsey, head of corporate social responsibility and global diversity & inclusion at Northern Trust. "As the report details, we achieved several notable milestones in 2017, including introducing electric cars to our India office, contributing over $19 million USD globally to philanthropic organizations and signing the UK's Women in Finance Charter. Additionally, our environmental, social and governance (ESG) assets under management grew 37 percent to $86 billion."
Other achievements worldwide include:
Inclusion in the Dow Jones Sustainability Index North America, 2017 – for the seventh consecutive year.

Strong progress on goal to reduce carbon emissions by 25 percent by 2020, reducing emissions by more than 14 percent in 2017 alone.

More than US$19 million given to local and international civic and charitable organizations and US$512.6 million to community development investments.

Launch of five new Environmental Social Governance (ESG) equity funds continuing a commitment to our ESG investing philosophy.

As part of a supplier diversity strategy, more than US$160 million spent on vendors with women or minority ownership.
This is the eighth year Northern Trust has used the Global Reporting Initiative (GRI) framework, where Northern Trust is a member of the GRI Standards Pioneer Program. This is Northern Trust's second report using GRI Standards, the GRI's fifth generation of guidelines for sustainability reporting. This report has been prepared in accordance with the GRI Standards: Core option.
About Northern Trust
Northern Trust Corporation (Nasdaq: NTRS) is a leading provider of wealth management, asset servicing, asset management and banking to corporations, institutions, affluent families and individuals. Founded in Chicago in 1889, Northern Trust has offices in the United States in 19 states and Washington, D.C., and 23 international locations in Canada, Europe, the Middle East and the Asia-Pacific region. As of March 31, 2018, Northern Trust had assets under custody/administration of US$10.8 trillion, and assets under management of US$1.2 trillion. For more than 125 years, Northern Trust has earned distinction as an industry leader for exceptional service, financial expertise, integrity and innovation. Visit northerntrust.com or follow us on Twitter @NorthernTrust.
 
Northern Trust Corporation, Head Office: 50 South La Salle Street, Chicago, Illinois 60603 U.S.A., incorporated with limited liability in the U.S. Global legal and regulatory information can be found at https://www.northerntrust.com/disclosures.
Connect with Northern Trust on LinkedIN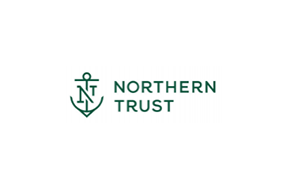 Northern Trust Corporation
Northern Trust Corporation
Northern Trust is a leading provider of asset servicing, fund administration, investment management, banking and fiduciary solutions for corporations, institutions, and affluent individuals worldwide.
Since 1889, when Northern Trust was founded in Chicago, we have aligned our efforts with our three guiding Principles That Endure: Service, Expertise, and Integrity. Together, they reflect the three cornerstones of business conduct which we strive to instil in our employees, whom we call partners, and to provide to our clients and the communities we serve worldwide.
More from Northern Trust Corporation