Published 07-02-18
Submitted by 21st Century Fox
 Xploration Station, the country's only E/I broadcast destination dedicated exclusively to STEM programming for teens and their families, announced the return of its #StudentAstronaut video contest today. This will be the fourth iteration of the nationwide competition tied to the popular TV series Xploration Outer Space. And this year, we're headed to Russia!
Xploration Station and its partners in this year's contest are looking to award America's most passionate STEM student with the trip of a lifetime. The winner will join Xploration Outer Space host, Emily Calandrelli, on an all-expenses paid trip to Russia to train like a cosmonaut and be featured in a Season 5 episode this winter.
"This is the type of opportunity that helps launch a student's career in the space industry. It will truly be an experience of a lifetime for one future space industry leader," said host, Emily Calandrelli.
The winner and Emily Calandrelli will spend a day at the Yuri Gagarin Cosmonaut Training Center located in Star City, Russia and participate in the following activities:
Ride in a human centrifuge to experience launch and descent level G-Forces;

Taste test different types of astronaut food;

Learn the proper way to put on a space suit; and

Beginner-level flight training in a Soyuz spacecraft simulator.
The winner and Emily Calandrelli will also take in the beautiful sights of Moscow during a tour of the Kremlin and Red Square sponsored by Spasibo Tours. The entire experience will be featured in a Season 5 episode of Xploration Outer Space.
"Our Student Astronaut contest is one of my favorite things about this business," SRP President Steve Rotfeld said. "These kids are so incredibly impressive, it can't help but make us optimistic about the future."
To enter, go to Xploration Station's Facebook page (www.facebook.com/xplorationstation/), like the page, and upload a submission that meets the following criteria:
To participate, students must be over 18 years old and meet the eligibility requirements found on the Xploration Station Contest Page (www.xplorationstation.com/contest)
The competition, which opens today (June 29th), will close at 11:59 PM EST on Sunday, July 29, 2018. The winner will be announced on the Xploration Station Facebook page the following week. For additional information, please visit: www.xplorationstation.com/contest.
Xploration Outer Space
Xploration Outer Space is a part of Xploration Station, a block of STEM-related E/I series airing primarily on FOX stations in over 100 million homes across the country. The series is also available on Amazon Prime. Xploration Station is produced by Steve Rotfeld Productions.
Yuri Gagarin Cosmonaut Training Center
State organization "Gagarin Research & Test Cosmonaut Training Center" was built to support crewed space programs, space exploration activities, space engineering, cosmonaut training, as well as ensuring cosmonauts' safety in space and providing post-flight rehabilitation program for cosmonauts.
Spasibo Tours
"Spasibo" means "Thank you" in Russian. "Spasibo Tours" is a team of professional local tour guides in Moscow, who will show you the best spots of the city and share interesting facts and stories about the area.
SRP
Steve Rotfeld Productions has been producing and distributing shows for broadcast stations and cable networks for 25 years. In addition to Xploration Station, it also produces and distributes Wild About Animals, hosted by Mariette Hartley; Awesome Adventures, hosted by Nicole Dabeau; Whaddyado; Sports Gone Wild; and Greatest Sports Legends Presents. Its founder, Steve Rotfeld, Emmy Award winning writer/producer, has also produced cable hits Weird But True! for National Geographic, The Haney Project and Donald Trump's Fabulous World of Golf for Golf Channel, and Wild Weddings for TLC, among other series.
####
Public Relations Contact
Bill Watts
Steve Rotfeld Productions
610-520-0671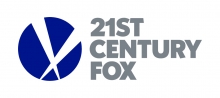 21st Century Fox
21st Century Fox
21st Century Fox is the world's premier portfolio of cable, broadcast, film, pay TV and satellite assets spanning six continents across the globe. Reaching nearly 1.5 billion subscribers in more than 100 local languages every day, 21st Century Fox is home to a global portfolio of cable and broadcasting networks and properties, including FOX, FX, FXX, FXM, FS1, Fox News Channel, Fox Business Network, Fox Sports, Fox Sports Network, National Geographic Channels, MundoFox, STAR, 28 local television stations in the U.S. and more than 300 channels that comprise Fox International Channels; film studio Twentieth Century Fox Film; and television production studios Twentieth Century Fox Television and Shine Group. The Company also provides premium content to millions of subscribers through its pay-television services in Europe and Asia, including Sky Deutschland, Sky Italia and its equity interests in BSkyB and Tata Sky. For more information about 21st Century Fox, please visit www.21CF.com.
More from 21st Century Fox