Published 06-26-18
Submitted by Centre for Sustainability & Excellence (CSE)

Houston is the most populous city in Texas.  It is the fourth largest city and Greater Houston is the fifth most populous metro area in the US.  In 2005, Houston accepted 125,000 people displaced by Hurricane Katrina.  Houston suffered from Hurricane Ike in 2008, faced historic flooding in 2015 and 2016, was devasted by Hurricane Harvey in 2017 and already in 2018, the potential for severe flooding is a grave concern.
Welcome to the new normal.
How do companies in Houston prepare for the inevitable?  Many fortune 500 companies, like those trained in sustainability by the Centre for Sustainability and Excellence (CSE), are based in Houston.  Dominated by the energy industry, retail, clothing, communications, finance, transportation, and software sectors are also represented. 
More and more frequently, these major companies are hiring sustainability professionals: employees, managers, directors, and VPs to oversee Sustainability Strategy to deal with challenges locally and internationally.  Houston itself has a hard-working Office of Sustainability, a Sustainability Indicators Project and a city Sustainability Action Plan which includes emissions reduction, clean water, efficient infrastructure, and resiliency.  
As the need in Houston expands, whether due to population growth or weather concerns, those trained in a focused sustainability methodology will be leading the way.  During its most recent Houston training, CSE partnered with NASA sustainability practitioners to present NASA's commitment to and sustainability evolution at the Johnson Space Center. 
Research shows 87% of CSR/Sustainability professionals are embedded throughout different departments within an organization, ranging from Human Resources to Operations.  Regardless of where you work, expertise or sector, being prepared to embed social responsibility within an organization opens a wide range of job opportunities. 
As companies are forced to rebuild from disaster, mitigate for the inevitable and design strategies to take Houston into the 2020s, training becomes key.  Module 1 of CSE's Certified Sustainability (CSR) Practitioner Program addresses the crucial business case for sustainability.  Modules 2 and 3 look at local and international legislation and standards.  By the time attendees reach Module 8, they are ready to apply important skills to the future trends identified by CSE's field experts and ongoing research. 
The tangible challenges of pollution abatement, risk mitigation, employee retention and much more are integral to sustainability.  Join the CSE Certified Sustainability (CSR) Practitioner Program in Houston, Sept. 27-28, 2018.  CSE is a boutique sustainability consultant and trainer with an international presence.  Next trainings for the year include Toronto in October, Dubai, UAE, in November, and London, UK, in December. 
For more information, visit www.cse-net.org or email sustainability@cse-net.org.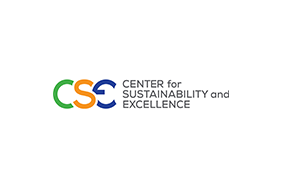 Centre for Sustainability & Excellence (CSE)
Centre for Sustainability & Excellence (CSE)
CSE is a global Leading network providing Sustainable Development Solutions to organizations & a Think Tank with offices in Brussels Athens & Dubai. CSE cooperates with international organisations, such as the EFQM (European Foundation for Quality Management), GRI (Global Reporting Initiative), UN Global Compact (United Nations Global Compact), EBEN (European Business Ethics Network), Forum for International Communications and the European Commission. CSE supports, on their journey towards sustainability, leading organizations such as Lloyds TSB, Eurocontrol, Dell, BP, DHL, Lafarge (Aget Heracles), Mc Cain, Bank of Cyprus and many others including the European Investment Bank, the largest financial Investment Institution of the European Union and the Government of Dubai (Dubai Center for Corporate Values ,DIFC, TECOM, DAFZA). The global presence of CSE is enhanced by numerous activities carried out in many countries/regions including the United Kingdom, Belgium, Luxemburg, Germany, Spain, Italy, Cyprus, Bulgaria, Romania, Turkey, Russia, China and the Middle East.