Published 06-07-18
Submitted by PJSC "MMC "NORILSK NICKEL"
Russian miner Nornickel temporarily suspended its production activities for World Environment Day in an effort to reduce its environmental footprint. The company's main facilities – the Polar Division and the Kola MMC – halted their production operations for an hour on Wednesday. Norilsk decided to conduct this ecological campaign in advance. On 3 June, the Nadezhda smelter turned off its furnaces for 60 minutes, reducing the facilities' emissions by 105 cubic metres and its oxygen consumption by 21,700 cubic metres. Nornickel's copper plant and cement plant also partook in the campaign.

The Kola MMC put its production on hold on World Environment Day, which is celebrated on 5 June. The company turned off its melting and convertor compartments in Monchegorsk, as well as three thermal furnaces and two melting shop convertors in the town of Nickel. The time off was used for maintenance and will have no impact on the company's output plan.

Nornickel considers increasing the ecological efficiency of its facilities a top priority. In 2013, the company launched a $20 billion modernisation programme which should, among other improvements, help reduce the miner's negative impact on the environment. For the past five years, Nornickel has expanded its Sulfur Project, which will reduce sulfur emissions in the Norilsk area by 75% by 2022 and is due to be launched in the company's Polar Division.

In the short-term, Nornickel will implement two principal environmental projects in the Kola Peninsula. The company will use reduced impact electrowinning for nickel production and will convert its smelters and concentrators to high-grade concentrate processing centres. The latter technology will help reduce sulfur emissions in Nickel by 50 percent compared to 2015 levels.

Established by the UN General Assembly in 1972 on the first day of the Stockholm Conference on the Human Environment, World Environment Day takes place annually on 5 June. The holiday has grown to become a global platform for public environmental outreach and sees an annual participation of over 140 countries.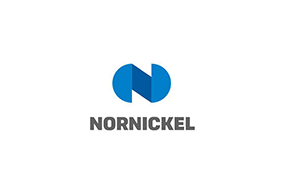 PJSC "MMC "NORILSK NICKEL"
PJSC "MMC "NORILSK NICKEL"
Nornickel Group isthe world's largest producer of nickel and palladiumone of the world's leading producers of platinum and copper.The Company produces cobalt, rhodium, silver, gold, iridium, ruthenium, selenium, tellurium and sulfur.
More from PJSC "MMC "NORILSK NICKEL"