Published 06-05-18
Submitted by ACRE Investment Management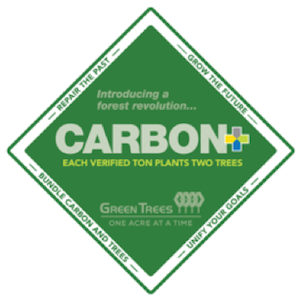 This week ACRE Investment Management and it's flagship reforestation program, GreenTrees, are rolling out a new commodity for the carbon markets. Carbon + is a new bundled credit that links each verified emission reduction (VER) with two trees at a single price.
Carbon+ creates a flywheel for those who want the best of two worlds. The bundling of one ton of carbon and two trees into a single transaction links reforestation carbon purchases to new forest creation. There are large levels of interest in this new offering as Carbon+ helps companies unify their goals —- Repairing The Past and Growing The Future.
Trees are nature's technology. Trees are scalable, deployable and can be planted anywhere in the world.  Unlike other offset types, reforestation builds equity in the future, creating a multitude of additional benefits from water quality to water storage to biodiversity values.
"As the market leader in reforestation carbon, GreenTrees is uniquely positioned and pleased to be bringing this product offering to the marketplace," said Jerry Van Voorhis, CEO of ACRE Investment Management. "Linked to the mission of ACRE Investment Management, Carbon+ is about connecting velocity and scale with forests and carbon."
ABOUT GREENTREES
GreenTrees® is the largest reforestation program in North America with more than 120,000 acres of trees planted with its 500 landowner partners, producing over 1,000,000 tons annually on The American Carbon Registry.  GreenTrees was awarded the prestigious Innovation Award in 2018 for the successful and scaled results to date. For more information please visit www.acre-investment.com
Project videos can be accessed via this weblink: https://www.youtube.com/watch?reload=9&v=rR8Nr_81B8U&feature=youtu.be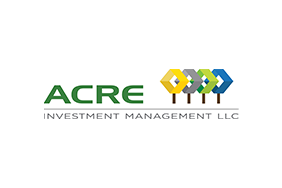 ACRE Investment Management
ACRE Investment Management
ACRE Investment Management, LLC (AIM) is a wholly owned investment platform created by C2I, LLC. The AIM platform is designed to both deploy the ACRE mechanism across a portfolio of companies while driving scaled impact into the restoration economy.
The ACRE (Advanced Carbon Restored Ecosystem) represents all the environmental and conservation attributes associated with the restoration and/or conservation of one physical acre of property. We recognize that there is a genius to nature. Ultimately, ACRE is about putting a price and value on its services—water, wildlife, carbon and so much more.
A recent study commissioned by C2I, the parent company of AIM, states that reforestation brought to scale around the world can sequester as much as 15% of the world's current emission output. This scale will lead to a ten-percent reduction of of Global Mean Temperature (GMT) in absolute terms.
As the world races to prevent a 2 degree C rise of GMT, reforestation is the only immediately scalable solution. Given 1/3 of all the emissions has come from deforestation, it only makes sense that we embrace the power of nature and restore ecosystems around the world and do it on scale.
More from ACRE Investment Management