Published 05-10-18
Submitted by 21st Century Fox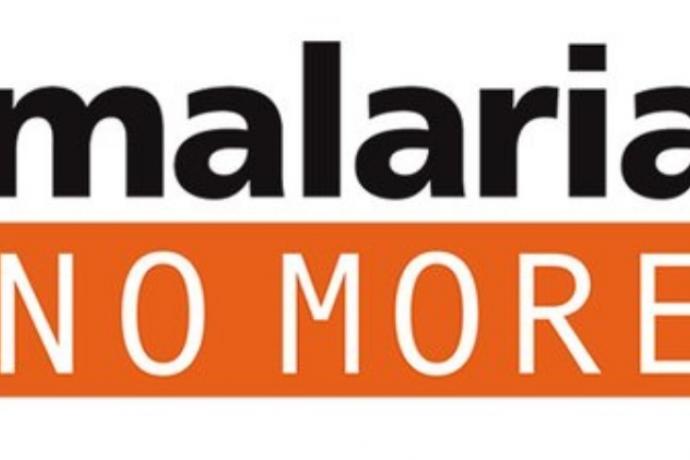 Malaria No More will present 21st Century Fox, one of the world's leading portfolios of news, sports, and entertainment brands, and its subsidiary Star India, the largest media company in India, with the Media Leader Award at its 12th Annual International Honors event tonight. The companies will be honored for their remarkable legacy and leadership in raising awareness of the urgent need to end malaria, a preventable disease that kills a child every two minutes. 
Since 2000, the world has made tremendous progress against malaria, with malaria cases reduced by 62% and seven million lives saved, putting the world on track to end the disease within a generation. Today, however, malaria still infects more than 200 million people across 91 countries, with India accounting for the third-largest malaria burden worldwide. In 2016, for the first time in over a decade, global progress against malaria has stalled as malaria cases are increasing and the decline in deaths from malaria has flat-lined. 
  
 "21st Century Fox has demonstrated the power of media to shape the global agenda and help save lives in the malaria fight. Their ingenuity and longtime commitment to create awareness of malaria's devastating impact on people's lives and livelihoods has helped spark and sustain political action and raise hundreds of millions of dollars to end this deadly disease," said Martin Edlund, CEO of Malaria No More. 
21st Century Fox has been an influential partner for more than a decade, supporting Malaria No More's launch at the White House Summit, hosted at the National Geographic Society by President George W. Bush and First Lady Laura Bush in 2006 – the year after President Bush created the U.S. President's Malaria Initiative, the leading government program to fight malaria. From 2007-2010, 21st Century Fox put the issue of malaria on center stage in the United States with its American Idol "Gives Back" platform, and Fox News has regularly covered the effectiveness of U.S. investments in significantly reducing malaria cases and saving millions of lives worldwide. 
"We're very proud of 21st Century Fox's legacy of keeping malaria and its devastating impact front and center for Americans and people worldwide," said Julie Henderson, Executive Vice President and Chief Communications Officer, 21st Century Fox, and a Malaria No More board member. "As we've seen, great storytelling is a powerful tool to educate both political decision makers and the public about the opportunity we have to end this disease once and for all," Henderson said.
Malaria No More recently expanded its work to India, in support of Prime Minister Narendra Modi's goal of eliminating malaria in India by 2030. This includes elevating the issue of malaria in India and amongst the global Indian diaspora to promote the political leadership, funding and momentum required to follow through on India's malaria-free target. With 1.2 billion Indians at risk of the disease, according to the World Health Organization, the support of India's media leader will be critical to achieving such an ambitious aim.
"Star India, and its Chairman and CEO Uday Shankar, have no equal when it comes to championing issues that affect hundreds of millions of Indians in their daily lives," said Edlund. "Ending the disease in India will improve millions of lives, unlock billions of dollars in economic potential, and stem the spread of drug-resistant malaria around the world," he continued.
Since its founding in 1991, Star has played a major role in driving social change in India. Under the leadership of honoree Uday Shankar - President, 21st Century Fox, Asia and Chairman & CEO, Star India - the company has become India's leading media business by using its programming as a catalyst for social change. Star has helped address many societal issues through television to fuel women's empowerment, promote progressive mindsets, and spark a sporting revolution creating the next generation of heroes. 
"We believe in the power of media as a catalyst of social change and are honored by this recognition. I have always believed that no matter what part of media you are in, if you are not using it to create a better society, you are missing an opportunity," said Shankar, a member of Malaria No More's India Advisory Committee.
Malaria No More's 12th International Honors event was emceed by comedian Tushar Singh. Mr. Singh is an Indian American comedian who has performed at top comedy clubs in New York and Los Angeles.
The annual International Honors event brings together global leaders, media, and many public and private sector partners, while generating crucial support for the mission. Past event honorees include President George W. Bush and former First Lady Laura Bush, former U.S. Global Malaria Coordinator Rear Admiral Tim Ziemer, businessman and philanthropist Aliko Dangote, former Tanzanian President Jakaya Kikwete, former Secretary of State Hillary Clinton, and senior executives from partners including Alere, ExxonMobil, Kimberly-Clark, and Sumitomo Chemical.
###
For more information or interview requests, contact Michal Fishman at +1 504-220-2792 or Michal.Fishman@MalariaNoMore.org
About Malaria No More
Malaria No More envisions a world where no one dies from a mosquito bite. More than a decade into our mission, our work has contributed to historic progress toward this goal. Now, we're mobilizing the political commitment, funding, and innovation required to achieve what would be one of the greatest humanitarian accomplishments – ending malaria within our generation. For more information, visit www.malarianomore.org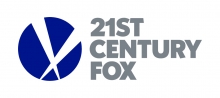 21st Century Fox
21st Century Fox
21st Century Fox is the world's premier portfolio of cable, broadcast, film, pay TV and satellite assets spanning six continents across the globe. Reaching nearly 1.5 billion subscribers in more than 100 local languages every day, 21st Century Fox is home to a global portfolio of cable and broadcasting networks and properties, including FOX, FX, FXX, FXM, FS1, Fox News Channel, Fox Business Network, Fox Sports, Fox Sports Network, National Geographic Channels, MundoFox, STAR, 28 local television stations in the U.S. and more than 300 channels that comprise Fox International Channels; film studio Twentieth Century Fox Film; and television production studios Twentieth Century Fox Television and Shine Group. The Company also provides premium content to millions of subscribers through its pay-television services in Europe and Asia, including Sky Deutschland, Sky Italia and its equity interests in BSkyB and Tata Sky. For more information about 21st Century Fox, please visit www.21CF.com.
More from 21st Century Fox