Published 05-01-18
Submitted by Centre for Sustainability & Excellence (CSE)

Over the past 10 years, more than 6,000 executives from leading organizations including NASA, Coca-Cola, Walmart, Timberland, the Federal Reserve Bank of New York, Microsoft, L'Oréal, Chevron, Cigna, PWC, T–Mobile, Procter & Gamble, and Macy's were certified as sustainability professionals. 
CSE successfully delivered on the 8th and 9th of March in Atlanta and on 26th and 27th in Toronto the Advanced Version 2018 of the Certified Sustainability Practitioner Program. These high level professional trainings were fully booked, and once again CSE brought together professionals from different countries, fields and companies who joined this two-day workshop, eager to further develop and enhance their business strategies through CSR frameworks. 
"The workshop was delivered by dynamic and knowledgeable instructors. It was a very comprehensive and practical training, attended by participants from all sectors of the economy," says Prof. Stephan Vachon, who attended the Toronto training.  Vachon is chair of the Masters of Environment and Sustainability program at the Ivey Business School, the #1MBA program in Canada, and top-ranked globally.  "I recommend it to anyone who wants a thorough and up-to-date overview of sustainability aspects in businesses." 
Additionally, professionals from 3 continents, North America, Europe and the Middle East, are participating in the quickly approaching global event in NYC this June 11-12, in order to become certified and recognized as Sustainability CSR-P Practitioners by CSE and the Chartered Management Institute (CMI). 
CSE is in preparations for this third in a row Global Advanced Certified Sustainability (CSR) Practitioner Program (CMI Approved) in North America. For its fourth training in Houston on the 27th and 28th of September, the advanced training will focus on the UN SDGs, GRI Standards, sustainability reporting trends according to CSE research, national and international legislation and other key challenges in sustainability.  Stay tuned for the promising event in Houston! 
Contact:
Rosalinda Sanquiche
CSE North America
rsanquiche@cse-net.org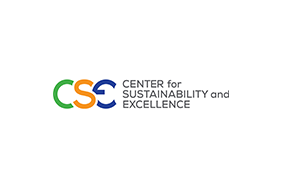 Centre for Sustainability & Excellence (CSE)
Centre for Sustainability & Excellence (CSE)
CSE is a global Leading network providing Sustainable Development Solutions to organizations & a Think Tank with offices in Brussels Athens & Dubai. CSE cooperates with international organisations, such as the EFQM (European Foundation for Quality Management), GRI (Global Reporting Initiative), UN Global Compact (United Nations Global Compact), EBEN (European Business Ethics Network), Forum for International Communications and the European Commission. CSE supports, on their journey towards sustainability, leading organizations such as Lloyds TSB, Eurocontrol, Dell, BP, DHL, Lafarge (Aget Heracles), Mc Cain, Bank of Cyprus and many others including the European Investment Bank, the largest financial Investment Institution of the European Union and the Government of Dubai (Dubai Center for Corporate Values ,DIFC, TECOM, DAFZA). The global presence of CSE is enhanced by numerous activities carried out in many countries/regions including the United Kingdom, Belgium, Luxemburg, Germany, Spain, Italy, Cyprus, Bulgaria, Romania, Turkey, Russia, China and the Middle East.