Published 04-17-18
Submitted by Taylor Wilson Thompson Family Foundation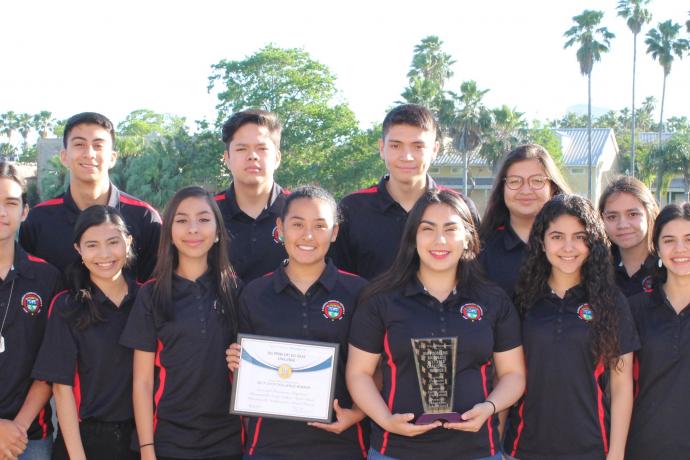 Sociedad Honoraria Hispanica Winners
Sociedad Honoraria Hispánica at Brownsville Early College High School, Brownsville Independent School District has been named the winner of the Big Problems Big Ideas Challenge sponsored by the Taylor Wilson Thompson Family Foundation.
The Challenge, the signature program of the Foundation, is focused on providing middle school and high school students from across the nation an opportunity to identify, analyze, and propose solutions to some of the more perplexing problems facing them as young people. Competing schools were selected based on their history of providing leadership training for students and their dedication to academic excellence.
Sociedad Honoraria Hispánica, Brownsville Early College High School, identified Hispanic student mental health and the educational implications of their Big Problem in their research paper, "Mental Health: The Need for Educating Hispanic Communities About How Mental Health Can Affect Young People and Their Educational Experience." 
Student mental health is of significant concern among educators in K-12 schools across the country. It has been called a silent epidemic affecting one in five students. Teachers, principals, and other school personnel acknowledge there are many students in their schools who evidence excessive fear, anxiety, depression, and anger. At its worst, this mental health epidemic manifests itself with deep psychosis, rage, and suicide; at best suffering students are detached, uninterested and miss the educational opportunities being offered.
With counseling ratios approaching 450 students to every one counselor, schools lack the resources and personnel to support students who may be in need of mental health support.  As pointed out by Sociedad Honoraria Hispánica, underserved communities suffer the most. This is true especially in communities where mental illness carries unwarranted stigmas, and the community is unaware of the many solutions to aid those suffering. 
In analyzing the problem, Sociedad Honoraria Hispánica examined the literature surrounding adolescent mental health, the many possible solutions offered by educators, mental health authorities and federal agencies to gain current thought on both the likely origins and solutions. They also examined their own student body's perception of the problem and asked them for answers. Together with current literature and student ideas, they put together a well-designed template and a possible solution that might well apply to other schools. 
Some of the possible activities identified by the students included:
The use of Artificial Intelligence and technological applications that generate personalized mental health assessments to discuss with a therapist. These applications can alert teachers and parents when a student's mood changes.

Graphically tracking students' mood and behavior over time and work with school personnel in sharing changes they see in student behavior.

Educating students and parents through seminars offered at school and throughout the community about mental health awareness and strategies for addressing student health concerns.

Providing specialized services to teachers, administrators and students within the school setting that will help identify risk factors and warning signs of mental health challenges common to adolescents.

Providing ongoing training for all school personnel, including ancillary and school employees.

Maintaining a healthy school and social environment that supports students who might be suffering from mental illness or may feel alone and not supported.

Instituting school-wide and community-wide campaigns that assist in the understanding and acceptance of adolescent mental illness.

Increase the number of mental health professionals in school and train teachers and counselors how to assess, identify and assist with students who may be having mental health challenges.

Centralize school efforts designed to assist students who are having problems to coordinate the school's mental health assistance efforts better.

Create different platforms that will assist students that includes coordination of resources throughout the entire community.
Students involved in the program indicated they are advocates for the services and supports that are necessary for students to stay in school and to achieve academic success. Ilse Mascarro, a senior student commented "This award is an amazing honor as well as proof that our efforts are not made in vain. Through this award I am able to securely say that our voices are not going unheard. As a predominately Hispanic population in times of struggle we feel like we are one step closer to making an impact towards a happier and healthier community. Big Problems Big Ideas allowed us to put down in words our ideas and comments to make our community an healthier and safer one. Big Problems Big Ideas has allowed us to give our community the light it deserves." 
Alejandra Sujo, Yaneli Gallegos and Jaqueline Quintanilla,  members of the Big Problems Big Ideas  Challenge team commented on how much the Challenge had changed their thinking about student mental health and encouraged them to spread information on mental health awareness  to their community. They also  believe applying the learnings from their experiences, and the knowledge of other students' concerns, along with the expertise of teachers and mental health professionals will be the catalyst for resolving their big problem. 
Shirley Munoz, sponsor for the Challenge team, said "I see great potential in my students. I know they think outside the box. I know they want good things for others. I know they are intelligent enough to see a need in our country and form an educated opinion and even a solution. All they need is a platform to voice their opinion and demonstrate their concerns through a positive outlet. Big Problem Big Ideas was that platform. I am so proud of them for working together endless days and long evenings to research and devise a much needed solution for our nation at this time."
Taylor Thompson, the founder of the Foundation and developer of the Challenge was extremely pleased with the effort of the group and the spirit of collaborative learning they displayed in developing their Big Idea to solve the Big Problem. "Giving young people voice to share their creative thoughts through analytical, problem solving activities is critical to building an informed and productive citizenry. The students of Sociedad Honoraria Hispánica at Brownsville Early College High School are emblematic of the promise of young leadership and evidence of what can happen when students are given a chance to be heard. The Foundation is indebted to Aimee Garza-Limon, the principal, Shirley Munoz, Sociedad Honoraria Hispánica sponsor for supporting the students and standing with them through this Big Problems Big Ideas Challenge."
The Chicago-based Taylor Wilson Thompson Family Foundation aims to help develop the next wave of leaders who are ready and willing to change the world in a positive way.  The Foundation and its founder have sponsored leadership activities that have impacted nearly 1500 young people around the country to date. Thompson is also the author of Leadership: It's Child's Play. Ten Steps to Children's Leadership Development.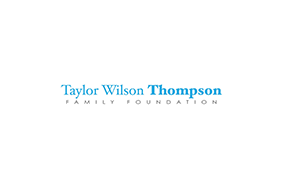 Taylor Wilson Thompson Family Foundation
Taylor Wilson Thompson Family Foundation
Taylor Thompson is author of Leadership: It's Child's Play. Ten Steps to Children's Leadership Development. She is also, founder of the Taylor Wilson Thompson Family Foundation. Taylor is a second year student attending Barnard College at Columbia University, New York, N.Y.
More from Taylor Wilson Thompson Family Foundation