Published 02-14-18
Submitted by Centre for Sustainability & Excellence (CSE)
The Silicon Valley Community Foundation (SVCF), the largest community foundation in the US and in the world, has honored Nikos Avlonas as 2018 Practitioner of the Year for corporate responsibility together with Google, Inc.  
The Practitioner of the Year Award recognizes an individual and company setting the gold standard for efforts in corporate responsibility.  SVCF lauds outstanding contributions and commitment to creating positive social impact in communities.  Winners are nominated for the Corporate Responsibility Impact Awards as truly inspiring representatives of global corporate responsibility.  Nikos Avlonas and his work with the Sustainability Academy represent that Gold Standard. The academy is a unique online platform dedicated to educating 100,000 professionals, social entrepreneurs and graduates in Sustainability and Corporate Responsibility by 2020!
Avlonas is president and founder of the Centre for Sustainability and Excellence (CSE), a global sustainability strategic advisory, research and training leader.  In addition to creating CSE, with accolades from Fortune Global 500 companies – showing CSE's reach and impact, Avlonas created the online Sustainability Academy.  Avlonas' vision: training a critical mass of sustainability practitioners, helping them to have a positive impact on the planet.  The unique courses are priced to facilitate the farthest reach possible yet cover expenses.  In 2017, the academy landed a major contract from a Silicon Valley corporation to train employees across departments, and today Fortune 500 companies trust its specialized courses to educate their staff and reach communities with targeted sustainability interests such as supply chain, NGOs and startups.    
"I'm honored to receive this recognition from SVCF, an organization engaging Silicon Valley, the country and the globe to make the world better for all," says Avlonas.  "SVCF is passionate about helping people and organizations worldwide achieve sustainable outcomes – a passion I wholeheartedly share!" 
CSE is determined to reach its goal to train 100,000 sustainability practitioners.  In 2016-2017, the academy added its Sustainability Return on Investment (SROI) Course and the Online Diploma on Social Entrepreneurship.  Avlonas guides CSE to focus on transparency and ethical behavior, demonstrating the benefit to financial performance.  His book Practical Sustainability Strategies is a bestseller in sustainability.  He has been featured in Fortune, CNBC, CCTV, Voice of America and Forbes.  
For more information about the Sustainability Academy and its Group Programs, contact Rosalinda Sanquiche, rsanquiche@cse-net.org.  Key Certified Courses for group programing include: the Diploma on Corporate Sustainability, the Certificate on Sustainability Reporting, Certificate on Carbon Reduction Strategy, and Certificate on ESG Performance for Investors & Sustainability Professionals.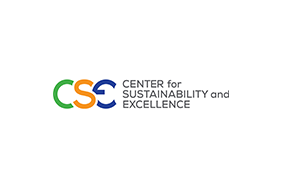 Centre for Sustainability & Excellence (CSE)
Centre for Sustainability & Excellence (CSE)
CSE is a global Leading network providing Sustainable Development Solutions to organizations & a Think Tank with offices in Brussels Athens & Dubai. CSE cooperates with international organisations, such as the EFQM (European Foundation for Quality Management), GRI (Global Reporting Initiative), UN Global Compact (United Nations Global Compact), EBEN (European Business Ethics Network), Forum for International Communications and the European Commission. CSE supports, on their journey towards sustainability, leading organizations such as Lloyds TSB, Eurocontrol, Dell, BP, DHL, Lafarge (Aget Heracles), Mc Cain, Bank of Cyprus and many others including the European Investment Bank, the largest financial Investment Institution of the European Union and the Government of Dubai (Dubai Center for Corporate Values ,DIFC, TECOM, DAFZA). The global presence of CSE is enhanced by numerous activities carried out in many countries/regions including the United Kingdom, Belgium, Luxemburg, Germany, Spain, Italy, Cyprus, Bulgaria, Romania, Turkey, Russia, China and the Middle East.