Published 01-19-18
Submitted by Sodexo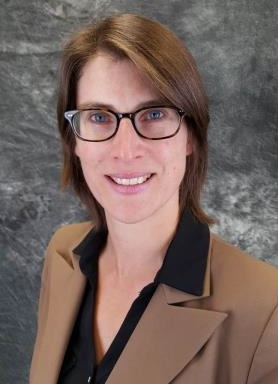 Laetitia Daufenbach, Senior Vice President, head of Strategic Planning and Projects of Sodexo™s Global Seniors Segment, has been appointed to the Global Ageing Network™s 2018 Board of Directors
Sodexo, world leader in food service and facilities management, announced today that Laetitia Daufenbach, Senior Vice President, head of Strategic Planning and Projects of Sodexo's Global Seniors Segment, has been appointed to the Global Ageing Network's 2018 Board of Directors. As a director, Daufenbach will work to improve best practices in aged care in order to enhance the quality of life of seniors worldwide.
"I look forward to collaborating with other esteemed board members and researchers to improve care for seniors globally," Daufenbach said. "Through strategic partnerships there are many opportunities to identify and share best practices and innovations that could help improve the quality of life of seniors."
As a member of Sodexo's Seniors Global Executive Committee, Daufenbach helps Sodexo serve seniors in 24 countries around the world, giving her the knowledge and experience of what the aging care field needs globally. She is one of the three new members added to the 2018 Board of Directors.
The Global Ageing Network aims to connect and support care and service providers worldwide to enhance quality of life for ageing. Its members bring expertise from various organizations, such as aging services, government, researchers, and academics, providing a place for innovation and education to take place in the senior care field.

 -XXX-
About Sodexo USA
Sodexo USA is an American business that is part of a global, Fortune 500 company with a presence in 80 countries. Delivering more than 100 services across North America that enhance organizational performance, contribute to local communities and improve quality of life, Sodexo is a leading provider of sustainable, integrated facilities management and food service operations. It employs 123,000 Americans at 12,500 sites across the country and indirectly supports tens of thousands of additional U.S. jobs through its annual purchases of $9.2 billion in goods and services from small to large American businesses. In support of local communities across the U.S., the Sodexo Stop Hunger Foundation has contributed close to $30 million over the past 20 years to help feed children in America impacted by hunger.  To learn more about Sodexo, visit SodexoInsights.com and connect with us on Facebook and @SodexoUSA on Twitter.
Contact: Enrico Dinges, Sodexo, Inc., 301-987-4393, enrico.dinges@sodexo.com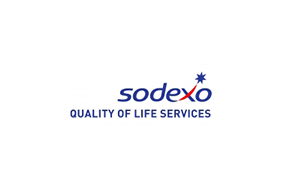 Sodexo
Sodexo
Sodexo, Inc. (www.sodexoUSA.com ) is a leading integrated facilities management services company in the U.S., Canada, and Mexico, with $7.7 billion (USD) in annual revenue and 120,000 employees. Sodexo serves more than ten million customers daily in corporations, health care, long term care and retirement centers, schools, college campuses, government, and remote sites. Sodexo, Inc., headquartered in Gaithersburg, Md., is a member of Sodexo Group, and funds all administrative costs for the Sodexo Foundation (www.sodexofoundation.org ), an independent charitable organization that, since its founding in 1999, has made more than $11 million in grants to fight hunger in America.
More from Sodexo