Published 11-22-17
Submitted by Maala - Business for Social Responsibility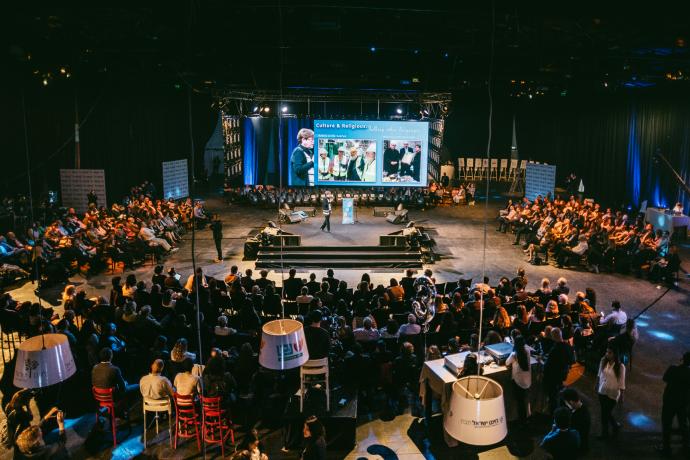 Click here to watch video
Next Wednesday and Thursday, November 29-30, the second annual Maala International Con(fair)ence, the main annual arena for the CSR and sustainability community in Israel, is being held in Tel Aviv's Hangar 11. This year's theme is "Innovation for a Good Life".
The conference's speakers represent some of the world's largest enterprises, from fields of innovation and sustainability within the global business community.
Among the speakers:
Virginie Helias | VP, Global Sustainability at P&G

Jo Confino | Executive Editor, Impact & Innovation at The Huffington Post

Michel van der Bel | VP, Europe and the Middle-East at Microsoft

Sasja Besilik | Head of Group Sustainable Finance at Nordea bank

Ulrika Hasselgren | Global Head of Responsible Investment Strategy and ESG Integration at ISS

Prof. Eyal Shimoni | CTO Strauss Group

Anat Gabriel | CEO at Unilever Israel

Avinoam Sapir | SVP, Growth Markets Innovation & Cluster Manager and CEO at Teva Israel
The Conference will showcase international campaigns linking marketing and Sustainability; Israeli entrepreneurs and businesses contribution to better quality of life; the future labor market and its effect on lower income workers alongside work after retirement age, and more. Many speakers from the global CSR arena will participate in the conference, along with representatives from world leading ESG analysis bodies, and leading foreign investors that integrate ESG considerations into their investments. This coincides with the decision of the TASE's (Tel Aviv Stock Exchange) board of directors to launch two new bond indexes joining the existing Maala CSR index.
Momo Mahadav, CEO of Maala: "Last year we established the Maala International Conference, and presented a new vision for a stronger connection between the Israeli and the Global CSR communities. We feel that there are various fields in which the Israeli CSR community can contribute to the global CSR discourse, particularly in issues relating to a more inclusive economy."
Over the course of two days, attendees will participate in immersive field tours, brainstorming sessions and talks with insights into Israeli strategies on CSR.
The first day of the conference will revolve around six different themes, with talks on diverse subjects such as the Israel's natural gas discoveries and the transportation sector, longevity in the workplace, and the innovative business of social offering.
On the second day of the conference, Thursday, November 30, a variety of tours will be offered to local market-leaders in different sectors, providing intimate insights into Israeli business pioneering practices, and will include visits to Arab and Haredi (ultra-orthodox) employment centers.
This year's conference is being held in collaboration with the Israeli Ministry of Strategic Affairs and Public Diplomacy alongside some the Israeli market's biggest names.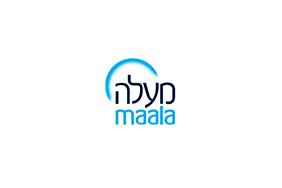 Maala - Business for Social Responsibility
Maala - Business for Social Responsibility
Maala is a non-profit corporate membership organization promoting ESG and corporate social responsibility (CSR) in Israel. Founded in 1998, Maala is considered as the ESG standards-setting organization in Israel. Presently, the membership organization is comprised of some 130 members, Israel's largest companies.
Maala publishes the Maala ESG indexes annually on the Tel Aviv Stock Exchange, and as of 2016 organizes an annual international conference in Tel Aviv.
Our Mission
Helping companies increase their social and environmental impact
Sharing practices & mutual learning
Flagging priorities & developing joint initiatives
Setting voluntary standards for business in Israel
Driving Change through
A network of 120 member companies, Israeli and global companies operating in Israel 2. A hub for sustainable business practices, solutions and cross-sector collaboration.
An annual CSR index rating 153 companies, also traded on the Tel Aviv Stock Exchange.
Maala ESG Index Facts & Figures
Over 150 companies rated. (vs. 47 when the index was launched in 2006)
- Approx. half are of Israel's large companies, rated on the Maala Advanced Index
- Approx. half are of Israel's mid-size companies, rated on the Maala Basic Index
Aggregate revenue: $137 billion; over 350,000 employees
TA Maala Index includes half of the total market value traded on the TASE.
Maala ESG Index Main Features
National based index – a prestigious Israeli business club
Local adaptation of global ESG and sustainability standards
A guidebook for local expectations and priorities
Reflects local market business culture