Published 10-24-17
Submitted by The Soil Health Institute
The Soil Health Institute, The American Society of Agronomy, Crop Science Society of America, Soil Science Society of America and lum.ai are partnering on a project that uses natural language processing (NLP) and machine learning (ML) to accelerate the retrieval and use of soil health research.
Lum.ai developed an NLP tool that takes unstructured text and turns it into structured data.
"We originally developed this natural language processing application for researchers at the U.S. Department of Defense's Defense Advanced Research Projects Agency (DARPA) and the Bill and Melinda Gates Foundation to help identify causal pathways in cancer research and children's health," said Mihai Surdeanu, co-founder of lum.ai. "It achieves levels of interpretation and precision that are statistically similar to humans, but unlike humans who can become fatigued and bored, the computer's process is sustainable for an unlimited number of papers," added Surdeanu.
NLP pushes information derived from published papers to the researcher in a format that is easier to understand than traditional meta-analyses of scientific literature. Human researchers then interpret the automated findings – a subset of the entire body of literature that was automatically searched – to determine the value of the information. Surdeanu's tool read more than 1 million papers from Pub Med in one year and has the capacity to read one scientific paper in 10 seconds.
Steven Shafer, Chief Scientific Officer at the Soil Health Institute, said, "We imagine it like an 'earthworm' because it will 'crawl' through the soil science and related literature and determine which papers are relevant to soil health based on our current model, the Soil Health Research Landscape Tool. We will use the NLP application to determine how new literature fits into the Research Landscape Tool's conceptual model of soil health and its management."
Given the pace of discovery and evolving needs in scientific domains, rapid access to published research in an increasing number of publications continues to be a critical and growing challenge. "Using the Soil Health Research Landscape Tool, the Soil Health Institute aspires to be the kind of go-to source of indexed soil health publications in the same way that Google Scholar indexes computer science publications and PubMed indexes biomedical journals," Shafer said. "This NLP application is intended to help us achieve our goal." 
A common challenge for NLP is gaining access to a large body of literature to "train" and test the NLP application.
To overcome this challenge, The American Society of Agronomy, Crop Science Society of America, and Soil Science Society of America partnered with SHI and lum.ai to provide digital access to their journals for this purpose and learn from the collaboration. "We see great value in NLP to advance the science of soil health and other important environmental and agricultural topics," said Ellen Bergfeld, CEO of the Tri-Societies. "We're excited to be a partner in this effort to both learn from the process and outcomes, and open new doors of scientific inquiry for our members across all our disciplines."
"We view Natural Language Processing as a way to accelerate the research goals and priorities in the Institute's Enriching Soil, Enhancing Life: An Action Plan for Soil Health, released in May of 2017," said Wayne Honeycutt, President & CEO of the Soil Health Institute.  "We are delighted with this collaboration and are eager to see the outcome."
"At the Soil Health Institute, we're excited about the potential in NLP to accelerate our understanding of where current soil health research is headed, and identify connections between processes and outcomes not obvious to a human reader," added Shafer. "These connections may be the foundation for new process models and research priorities in soil health."
For further information, visit www.soilhealthinstitute.org.
About the Soil Health Institute
The Soil Health Institute's (www.soilhealthinstitute.org) mission is to safeguard and enhance the vitality and productivity of soil through scientific research and advancement. An evolution of the Soil Renaissance, an initiative established in 2013 by the Noble Foundation and Farm Foundation to advance soil health and make it the cornerstone of land use management decisions, the Soil Health Institute serves as the primary resource for soil health information.
About lum.ai
lum.ai provides advanced natural language programming (NLP) technology to machine read and interpret large volumes of published scientific material. The technology, developed at the University of Arizona, augments Research and Development investments by distilling libraries of unstructured text and revealing the scientific findings that matter: drivers, detractors and how that insight may impact models, so that researchers can more quickly discover, explain, and innovate.
About American Society of Agronomy, Soil Science Society of America, Crop Science Society of America
Collectively, these Societies represent more than 12,000 individual members around the world. The scientists' memberships build collaborating partnerships in the agronomy, crops, and soils science fields for the advancement of knowledge.
###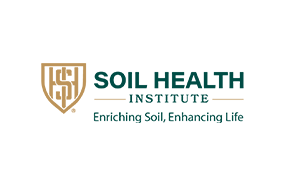 The Soil Health Institute
The Soil Health Institute
About the Soil Health Institute
The Soil Health Institute is a global non-profit with a mission to safeguard and enhance the vitality and productivity of soil through scientific research and advancement. We bring together leaders in soil health science and the industry to help farmers, ranchers, and landowners adopt soil health systems that build drought resilience, stabilize yield, and benefit their bottom line.

The Institute's team of scientists, holding doctorates in various soil science and related disciplines, has developed highly effective soil health targets and standardized measurements to quantify progress at achieving regenerative and sustainable agricultural systems, and leads the cutting-edge fields of carbon sequestration and decoding the soil microbiome.

Healthy soils are the foundation for rejuvenating our land. Together, we can create a secure future for all, mitigate the effects of climate change, and help agriculture and organizations meet production and environmental goals at scale.

Visit soilhealthinstitute.org to learn more and follow us on LinkedIn, Twitter, and Facebook.
More from The Soil Health Institute