Published 09-27-17
Submitted by Tiffany & Co.
As part of its commitment to address climate change, Tiffany & Co. today announced that it is purchasing renewable energy credits equivalent to 100% of its U.S. electricity use in 2017. This milestone, part of Tiffany's journey to net-zero greenhouse gas emissions globally by 2050, is being achieved through an investment in Utah solar renewable energy credits – a state where much of Tiffany's gold and silver is mined.
In addition, more than 20 other countries where Tiffany has stores and facilities – including Canada, China, and much of Europe – will also use regionally sourced renewable energy credits to account for 100% of their respective electricity use in 2017. In total, the above achievements mean that approximately 85% of Tiffany's worldwide electricity use in 2017 will be countered by the purchase of renewable energy credits.
To further support global emissions reductions and sustainable development projects, Tiffany & Co.'s remaining 2017 emissions will be balanced through an investment in the Chyulu Hills Conservation Trust's REDD+ Project, with carbon offsets to be retired in Tiffany's name later this year. The Chyulu Hills and their dense forests are located between Amboseli and Tsavo National Parks in Kenya, a country where Tiffany sources colored gemstones and supports wildlife conservation. As the first major corporate backer of the project, Tiffany will support landscape scale conservation – protecting endangered and iconic species, and a critical Kenyan watershed – while creating new sustainable economic opportunities for the local communities. The Chyulu Hills Conservation Trust is a coalition of community, government and nonprofit partners, including the Maasai Wilderness Conservation Trust. Supporters of the REDD+ project include actor Edward Norton, who is President of the U.S. Board of MWCT and U.N. Goodwill Ambassador for Biodiversity, along with Conservation International and The Leonardo DiCaprio Foundation – key partners in Tiffany's wildlife conservation efforts.
"Given the current Administration's withdrawal from the Paris Climate accord, every company committed to responsible business is compelled to act. We are proud to do our part to help contain greenhouse gas emissions, and given the catastrophic consequence of global warming, we must do more," said Michael J. Kowalski, chairman of the board and interim chief executive officer, Tiffany & Co.
"Tiffany is demonstrating the gold standard for corporate responsibility," said Edward Norton. "By purchasing these carbon credits at their authentic cost, Tiffany is showing a sincere commitment to climate leadership that can't be overstated."
Tiffany's goal to achieve net-zero greenhouse gas emissions by 2050 is a long-term commitment to continued climate leadership and a call to action for a global low-carbon economy.
Today's announcement for 2017 builds upon Tiffany's long-standing energy and climate actions, including:
Improving energy efficiency and reducing absolute GHG emissions in operations by 15% between 2013 to 2020. Between 2015 and 2016, the company's Scope 1 and 2 emissions decreased by 5% even as its global footprint grew by nearly 2%.

Working to eliminate commodity-driven deforestation from its key supply chains by 2020.

Catalyzing investments and innovations in efficiency and renewable energy projects through its internal green fund.

Expanding renewable energy at its on-site locations. The company began installing solar arrays in 2006, with on-site solar installations now in New Jersey, Rhode Island, U.S., and Cambodia.
Tiffany believes it has a responsibility to help build a more sustainable future. In May 2017, the company published a New York Times advertisement, imploring the U.S. Administration to stay in the Paris Climate Agreement. In response to the country's decision to leave the Agreement in 2017, the company signed a multi-sector letter with other businesses, indicating that it will continue to support climate action.
Tiffany seeks to further integrate sustainability throughout its business, from its approach to vertical integration and ethical sourcing to focused philanthropy. For more details on Tiffany's sustainability efforts, please visit Tiffany.com/sustainability. 
About Tiffany
Founded in New York in 1837, Tiffany & Co. is the world's premier jeweler and America's house of design. An iconic brand with a rich and storied heritage, Tiffany is a global manufacturer and retailer of jewelry and luxury accessories. The company operates more than 300 TIFFANY & CO. stores in more than 20 countries. 
TIFFANY & CO., T&CO. and TIFFANY are trademarks of Tiffany and Company and its affiliates.
###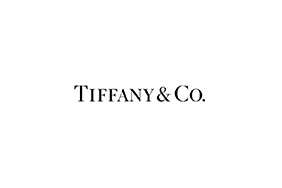 Tiffany & Co.
Tiffany & Co.
Since 1837, Tiffany & Co. has been the world's premier jeweler and America's house of design.
More from Tiffany & Co.