Published 08-31-17
Submitted by Tiffany & Co.
Tiffany & Co. released its seventh annual Sustainability Report, which details the company's continued leadership in sustainable luxury and its progress in 2016 towards its commitments to environmental and social responsibility. 
"Tiffany believes we have both a moral and a business imperative to do our part to sustain the natural environment and contribute to the communities where we operate," said Anisa Kamadoli Costa, chief sustainability officer, Tiffany & Co. "From speaking out about climate change to advocating for precious landscapes, seascapes and wildlife, we'll continue to use Tiffany's brand influence to have a positive impact and help set the standard for the luxury jewelry industry."
The 2016 Sustainability Report provides an overview of the company's efforts to further integrate sustainability throughout its business, from its approach to vertical integration and ethical sourcing—through which it maintains environmental and social integrity in sourcing, processing and crafting jewelry—to its climate goals.
Noteworthy achievements and commitments made in 2016 include that Tiffany:
Sourced 100% of rough diamonds either directly from a known mine or from a supplier with known mines.

Voiced support for the Paris Climate Agreement and continues to make progress towards its aim of net-zero greenhouse gas emissions by 2050.

Announced the creation of its Jewelry Innovation Center to advance innovation excellence in jewelry design, including embedding sustainability principles and encouraging collaboration across R&D, design, manufacturing, quality and supply chain teams.

Created rigorous Sustainable Wood and Paper Sourcing Guidance to support its 2020 responsible forestry goal.

Established its Sustainability Leadership Council to increase collaboration and innovation on sustainability across Tiffany.

Supported the #KnotOnMyPlanet campaign to raise funds for the Elephant Crisis Fund to help stop poaching, trafficking of and demand for elephant ivory.

Contributed to the protection of an additional 3.6 million square kilometers of the ocean through The Tiffany & Co. Foundation.

Supported Conservation International in the making and debut of Valen's Reef, an immersive virtual reality film set in the waters of Indonesia's Bird's Head Seascape, where 600 types of hard coral are now thriving. 
"Responsible behavior is an implicit part of the Tiffany brand promise," said Michael J. Kowalski, chairman of the board and interim chief executive officer, Tiffany & Co. "Along with artful design, great craftsmanship and gracious service, it is a critical dimension of our competitive advantage and defines the relationship with our customer."
A member of the U.S. Wildlife Trafficking Alliance, Tiffany is building on its sustainability commitments and wildlife conservation efforts through the September launch of Tiffany Save the Wild, a collection of elephant charms and brooches. Tiffany is donating 100% of profits from the collection to support the Elephant Crisis Fund, with a minimum commitment of $1,000,000 by 2019.
For more details on Tiffany's progress and to read the full Sustainability Report, please visit Tiffany.com/sustainability.
Founded in New York in 1837, Tiffany & Co. is the world's premier jeweler and America's house of design. An iconic brand with a rich and storied heritage, Tiffany is a global manufacturer and retailer of jewelry and luxury accessories. The company operates more than 300 TIFFANY & CO. stores in 28 countries.
TIFFANY & CO., T&CO. and TIFFANY are trademarks of Tiffany and Company and its affiliates.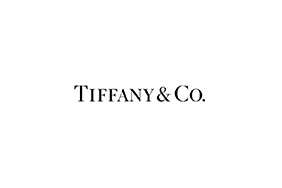 Tiffany & Co.
Tiffany & Co.
Since 1837, Tiffany & Co. has been the world's premier jeweler and America's house of design.
More from Tiffany & Co.