Published 08-31-17
Submitted by 21st Century Fox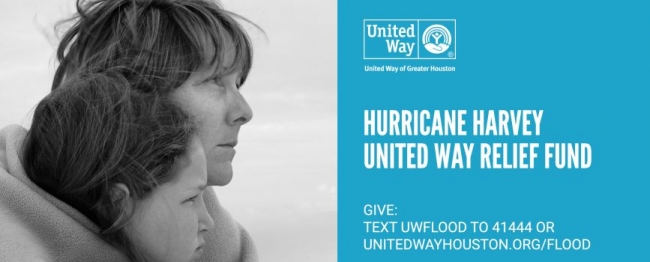 Nearly 500 of 21st Century Fox's colleagues in Texas are affected by the unprecedented rainfall from Hurricane Harvey, including those based in Fox Networks Group's critical network operations center in The Woodlands and the local Fox Television Stations. As an initial step in its response to the flooding and devastation in that area, the company is donating $500,000 to United Way of Greater Houston's relief fund.
The relief fund will help meet storm-related needs and recovery in its local community, with a priority given to safety, shelter and basic needs like food. Once the community is stabilized, United Way will focus on long-term recovery efforts.
21CF colleagues and their families were able to find shelter on-site at Fox's disaster-ready facilities in the affected areas, with live events and news coverage kept on the air since Hurricane Harvey made landfall. Affected colleagues will be eligible for financial assistance grants from the company to help meet their relief and rebuilding needs.
"Our contributions will make a significant, lasting impact in communities that have been forever changed by this disaster," said 21CF EVP and Chief Communications Officer Julie Henderson, and 21CF EVP and Chief Human Resources Officer Thomas Gaissmaier in an internal memo to 21CF colleagues. 21CF will also match colleague donations to the United Way relief fund.
"It's been really gratifying that I've gotten so many emails from all over the country continuing to ask how our employees in the FOX Sports family are doing down in The Woodlands," said Eric Shanks, President, COO and Executive Producer of FOX Sports, during a Town Hall in New York on Wednesday. He shared that the FOX Sports facility in the area withstood the hurricane and flooding, staying on air to produce 80 games over the last few days and giving colleagues and their family members a safe place to live. FOX Sports is also encouraging its on-air and online viewers to donate to relief efforts.
At least 31 people are confirmed to have died as a result of the severe rainfall and flooding in the affected areas in Texas, and nearly 50,000 homes have been damaged or destroyed. Estimates for the total damage run as high as $190 billion.
"We have received donations of all sizes from individuals and companies and we thank everyone who has answered this urgent call for help in our community – every gift counts," said Anna M. Babin, president and CEO of United Way of Greater Houston.
To donate, go to United Way of Greater Houston's website or text "UWFLOOD" to 41444.
21st Century Fox Social Impact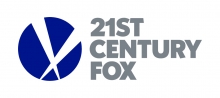 21st Century Fox
21st Century Fox
21st Century Fox is the world's premier portfolio of cable, broadcast, film, pay TV and satellite assets spanning six continents across the globe. Reaching nearly 1.5 billion subscribers in more than 100 local languages every day, 21st Century Fox is home to a global portfolio of cable and broadcasting networks and properties, including FOX, FX, FXX, FXM, FS1, Fox News Channel, Fox Business Network, Fox Sports, Fox Sports Network, National Geographic Channels, MundoFox, STAR, 28 local television stations in the U.S. and more than 300 channels that comprise Fox International Channels; film studio Twentieth Century Fox Film; and television production studios Twentieth Century Fox Television and Shine Group. The Company also provides premium content to millions of subscribers through its pay-television services in Europe and Asia, including Sky Deutschland, Sky Italia and its equity interests in BSkyB and Tata Sky. For more information about 21st Century Fox, please visit www.21CF.com.
More from 21st Century Fox