Published 08-30-17
Submitted by PJSC "MMC "NORILSK NICKEL"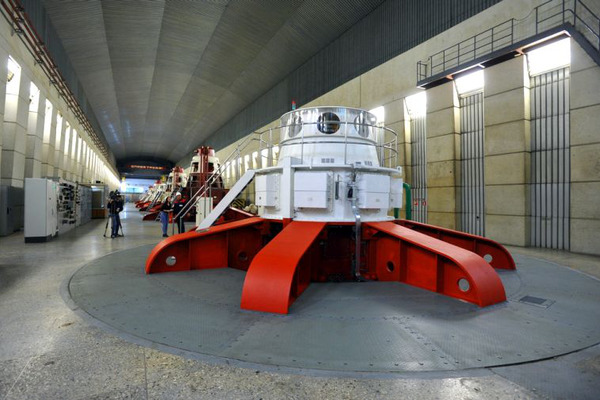 A $110m (7 billion Rouble) investment programme to modernise the Ust-Khantaiskay hydroelectric power plant took another step forward with the third state-of-the art replacement turbine  Nornickel's coming on line on August 29. The new turbines will boost output from the plant by 10% and will prolong the commercial life of the hydro electric plant.
Ust-Khantaiskay was the first of Nornickel's hydroelectric power plants in the Taymyr Peninsula, built to supply power to the company's mining and metallurgical operation in Norilsk, as well as to the Dudinsky and Igarsky industrial areas.
In 2012, Nornickel's management decided to modernise its Ust-Khantaiskay facilities, replacing units that had been generating power  for over forty years with more efficient, state-of-the-art technology. In November 2015 and November 2016, the company replaced the first two hydroelectric turbines.
By 2021, Nornickel intends to have replaced all of the hydroelectric units at its Ust-Khantaiskay hydroelectric power plant. The new turbines increase the plant's capacity to 502 MW, with a maximum annual output of 2.4 billion kW h. The investment in the power plant will prolong the Ust-Khantaiskay hydroelectric power plant's life and increase its output capacity by some 50 MW.the increased output will help reduce the use of coal fired power generation so helping to significantly reduce CO2 emissions in the immediate vicinity of the plant by at least 2.2 million tons per year, equivalent to replacing approximately 450,000 passenger cars with electric cars.
Nornickel is committed to becoming a global leader in environmental sustainability among natural resources companies. 
ABOUT THE COMPANY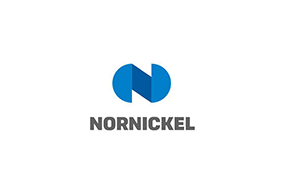 PJSC "MMC "NORILSK NICKEL"
PJSC "MMC "NORILSK NICKEL"
Nornickel Group isthe world's largest producer of nickel and palladiumone of the world's leading producers of platinum and copper.The Company produces cobalt, rhodium, silver, gold, iridium, ruthenium, selenium, tellurium and sulfur.
More from PJSC "MMC "NORILSK NICKEL"