Published 08-11-17
Submitted by Taylor Wilson Thompson Family Foundation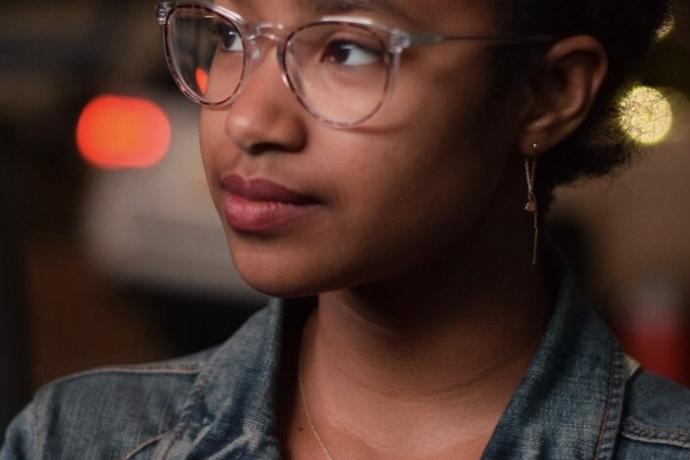 Taylor Thompson, Founder Taylor Wilson Thompson Family Foundation.
In my book Leadership It's Child's Play: Ten Steps To Children's Leadership, I focused on ten steps to improve children's leadership abilities.  This is another list of ten steps, but these are focused on a strategy to improve your child's academic  performance. The steps are important to think about before your child begins their first day of school this fall. 
Parents and teachers begin each school year looking forward to an exciting and exhilarating time of student learning. Whether the coursework is in math, science, languages, social sciences, art, or other subjects, parents and teachers are anxious to help students develop new skills and apply what they have learned to everyday life.  Of course, parents want their kids to get all "A's" and stay out of trouble, and teachers want students to work to their full potential and master the curriculum.  On the other hand, students want to get the best grades possible and to have fun doing it.
While the student's idea of having fun is often at odds with the goals of getting high grades and working to ones' highest ability, it need not be.  If the school and home work together, the goals of all involved can be attained.  By establishing an environment of collaborative learning and ongoing support for the student, parents and teachers can create fun formal and informal learning experiences for students of any grade.
Research on child development and learning theory tell us there are a few simple things parents, teachers and students can do before school starts to insure academic success.  One important way to get ready for the school year is by reviewing the previous year's school work (old tests, quizzes, notes, etc.) and recount the the things the student learned.   Also, it might be good to pull out some of the past assignments and go over them with the student.  Discuss the expectations for the new year and what the student would like to accomplish.   Talk about the classes the student will be taking and how those classes connect to what the student learned in previous years. 
Think about setting goals for the year for academic courses and in school activities such as sports, clubs and special school events.  Also, develop a list of of informal learning opportunities that coordinate with the courses the student will be taking. Try to find group and individual supplementary school activities that offer different ways of applying what the student is learning in their courses. Additionally, many parents find it helpful to create an academic and social "success contract" between the student and parents with agreed upon goals, objectives, deliverables, timelines and specific times when you will work together. 
Importantly, parents and students can position themselves to be successful this school year by following these ten steps:
1.   Meet and greet your child's teacher on the first day of school. Use the first day of class as an opportunity to establish a relationship between the teacher and the home. Ask the teacher for any materials that might be helpful in assisting your child in doing their homework or that a tutor might need while assisting your child during the school year. Gain as much knowledge as possible about how course work will be structured and what the academic expectations are for your child for the year. Also get a copy of the curriculum and a schedule of when major assignments will be due. Make sure you get a copy of the school calendar and place it somewhere in the home where everyone can see it. Then, post  important events on in a visible place in the home, such as the refrigerator, the student's room or the family computer. 
2.   Make sure you child has all their books, notebooks and supplies before school. Before school starts create a list of everything needed for all of the classes your child will take during the year.  Then go shopping with your child, This helps to show your commitment to the the education process. Let them walk the aisles of the store and place things in the basket to give them a sense of ownership of the process.
3.   Take your child to school on the first day. While embarrassing to some middle schoolers, it is still a nice touch to show you are available for them.  Also, it displays to the teacher, counselor and administrators your commitment to being a partner with them in the learning process for your child.
4.   Meet and greet the administrators and counselors during the first week of school. While the teacher is the primary individual who will come in contact with your child, the school has a number of other individuals who will impact your child's education.  Meet them all. Let them know your name and give them a way to contact you, if ever there is ever a need to do so. Find out whether there are any mandatory meetings during the school year you are expected to attend and place them on your calendar.
5.   Prepare a quiet place for your child to do their homework and set a weekly calendar to track assignments, homework, quizzes and tests. Children have their own ideas of how to do homework and when they will get it done. Identify a place within the home where they can have their books, papers, computer and any other technology devices easily accessible to them. Try to arrange a space that is quiet and without distraction, but public enough where you can keep an eye on them. Have your child create a study log in order to track when they are going to study, what has been completed and how much time was spent on each course task. Remember to continually offer suggestions on how your child can improve study habits.
6.   Review your child's homework each night. It only takes a few minutes, but this is one step that is very helpful. If your child gets used to you wanting to review their work on a daily basis, they will spend additional time preparing neat and legible work for you to read and prior to turning it in at school. Some of their work might be new to you as a parent, or completed in a different way from how you would do it; remember schools have changed. It doesn't matter, it is the time and commitment from you that is important.
7.   Identify where to get additional academic assistance for your child. Some subjects are more difficult for your child than others. And for some cases, you might not be able to help your child in getting a better understanding of the work they have to do. When this happens, ask the teacher or the school administration, if there is a school tutoring service, or somewhere to get extra help for your child. If not, look for outside assistance from a tutor with a track record of working with students from your child's school.   Don't wait until you child asks you for additional help, check on them while they are studying, review their quizzes and tests, talk to their teacher. The earlier students get needed assistance, the more successful they will become. 
8.   Communicate with your child's teacher monthly about your child's progress. By phone call, by email, by text or personal visit, communicate with your child's teacher(s) to continue the dialog about how you might be helpful in the education process.  By establishing a timely, consistent pattern of communication, you will head off any school problems that could occur later in the year. It also makes difficult conversations, with the school about academics or discipline, easier.
9.   Attend open houses and other school events. Go to as many school events as possible, whether the event is a play, an open house or curriculum night. Stay engaged with the school and knowledgeable about what your child is doing. If possible, attend school events that celebrate the entire school not just the events in which your child is involved.
10. Let your child know you love and support them daily.  Celebrate their accomplishments whether they be big or small and take the time to reward them regularly.
These ten simple steps, if followed, can lead to student success and improve the communication between the home and the school.  Together, the steps will lead to a more productive, happier and successful student.
Taylor Thompson is author of Leadership: It's Child's Play.  Ten Steps to Children's Leadership Development. She is also, founder of the Taylor Wilson Thompson Family Foundation. Taylor is a second year student attending Barnard College at Columbia University, New York, N.Y.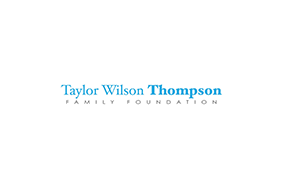 Taylor Wilson Thompson Family Foundation
Taylor Wilson Thompson Family Foundation
Taylor Thompson is author of Leadership: It's Child's Play. Ten Steps to Children's Leadership Development. She is also, founder of the Taylor Wilson Thompson Family Foundation. Taylor is a second year student attending Barnard College at Columbia University, New York, N.Y.
More from Taylor Wilson Thompson Family Foundation