Published 07-18-17
Submitted by ACRE Investment Management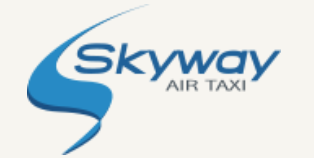 Skyway Air Taxi is the first air charter service in the United States to become carbon neutral.  In partnership with Forest Green, a division of ACRE Investment Management (AIM), Skyway has offset all of the emissions generated by their 2016 flights - and will do so for 2017 as well. 
"We are thrilled that Skyway has taken this bold, industry leading step," said Chandler Van Voorhis of AIM.  "They have set a high bar for others in the industry.  Neutralizing their impact through tree planting not only cleans the air but also cleans the water, protect endangered species, and helps control flooding.  Trees are nature's technology and can reverse the impact of human activity on the environment." 
Skyway Air Taxi based in Manassas, Virginia, is a private air taxi providing clients the opportunity to fly direct on their own schedule affordably.  Offering service for business, leisure, and last minute travel, Skyway reaches a wide swath of consumers.
Charles Schefer, Co-founder and GM of Skyway, said; "Becoming the first carbon neutral air charter service is the right thing for the environment and it's another example of how Skyway differentiates itself in the broader marketplace.  Since our founding in 2006, we've continually focused on forward-thinking innovation and this example is no exception.  For Skyway, carbon neutrality was simply a no-brainer.  I sincerely hope others in the industry will join us by making the same commitment.  It's in our collective best interests to protect and preserve this small planet we all inhabit."
Forest Green, based in The Plains, VA, works in partnership with businesses and individuals doing consumer carbon transactions, to mitigate the carbon footprint of their activities.  Forest Green's offsets are generated by GreenTrees, another division of AIM.  GreenTrees is the nation's largest generator of reforestation carbon credits.  The company has restored 130,000 acres of land along the Mississippi River in partnership with private landowners. 
"Skyway is just the kind of forward thinking company we value as a partner -someone willing to step out and be a leader within their industry," said ACRE Investment Management CEO, Dutch Van Voorhis.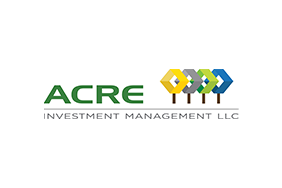 ACRE Investment Management
ACRE Investment Management
ACRE Investment Management, LLC (AIM) is a wholly owned investment platform created by C2I, LLC. The AIM platform is designed to both deploy the ACRE mechanism across a portfolio of companies while driving scaled impact into the restoration economy.
The ACRE (Advanced Carbon Restored Ecosystem) represents all the environmental and conservation attributes associated with the restoration and/or conservation of one physical acre of property. We recognize that there is a genius to nature. Ultimately, ACRE is about putting a price and value on its services—water, wildlife, carbon and so much more.
A recent study commissioned by C2I, the parent company of AIM, states that reforestation brought to scale around the world can sequester as much as 15% of the world's current emission output. This scale will lead to a ten-percent reduction of of Global Mean Temperature (GMT) in absolute terms.
As the world races to prevent a 2 degree C rise of GMT, reforestation is the only immediately scalable solution. Given 1/3 of all the emissions has come from deforestation, it only makes sense that we embrace the power of nature and restore ecosystems around the world and do it on scale.
More from ACRE Investment Management