Published 07-03-17
Submitted by Reuters Events Sustainable Business
Sustainability reporting has evolved drastically over the past few years; with the increasing legislation, opportunities from the SDGs as well as plethora of options that a connected digital world presents.
Well you can now get insight into how leading professionals from the likes of; SAB Miller, GRI, Arcelor Mittal and BT are innovating their reporting strategies to leverage the new opportunities and meet the new regulations.
 
Click here to download a complimentary copy of Ethical Corporation's 2016 sustainability reporting review pack.
 
Some key themes of the review pack include: regulation/standards developments, ESG reporting - investor perspectives and the relationship between sustainability strategy, reporting and business strategy
 
Once again you can download your complimentary copy of this 20-page review pack, simply click here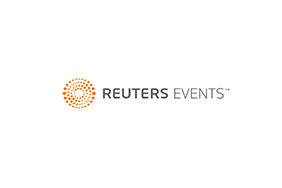 Reuters Events Sustainable Business
Reuters Events Sustainable Business
Reuters Events Sustainable Business has a mission to help businesses around the globe do the right thing by their customers and the world. We believe this is not only how to guarantee a future for all, but makes good business sense. We serve CSR, compliance, risk and governance communities with topical and insightful business intelligence and meeting places.

We provide business intelligence to more than 3,000 multinational companies every year. Our customers are also NGOs, think-tanks, academia, governments and consultancies. We publish the leading responsible business magazine, website, and research reports. Our conferences are widely recognised as the best in the field.
More from Reuters Events Sustainable Business