Published 06-09-17
Submitted by Deloitte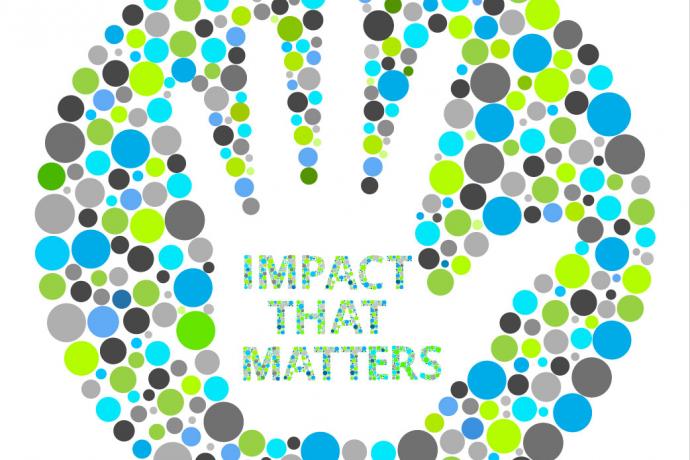 Click here to see Deloitte™s 2017 Volunteerism Survey
Employers and employees may be missing opportunities when it comes to reaping all of the benefits of volunteering in the workplace. Deloitte's "2017 Volunteerism Survey" of working Americans found that creating a culture of volunteerism may boost morale, workplace atmosphere and brand perception. However, surveyed employees do not view volunteerism as a way to advance their career or develop new skills. 
According to the survey, nearly 9 out of 10 (89 percent) working Americans believe that companies who sponsor volunteer activities offer a better overall working environment than those who do not. In fact, 70 percent of respondents say that volunteer activities are more likely to boost employee morale than company-sponsored happy hours, and 77 percent say, "volunteering is essential to employee well-being."
Despite the halo effect that comes with active volunteerism, just 38 percent of respondents say that their employers provide access to company-sponsored or coordinated volunteer programs. In addition, 69 percent say they are not volunteering as much as they would like to, and of those respondents, nearly two-thirds (62 percent) say they cannot dedicate time during the day to volunteering. 
"It appears that many employees understand the value of volunteering and have the desire to do more, but they aren't reaping the full benefits," said Doug Marshall, managing director of corporate citizenship, Deloitte LLP. "Employers have an opportunity to build on their volunteerism programs by creating a culture that celebrates volunteering and empowers volunteers to be more active."
One way that businesses can encourage more volunteering is by helping employees better understand how their efforts benefit their community — particularly millennial employees who currently make up the largest portion of today's workforce, according to the U.S. Department of Labor Statistics' study, "Labor Force Projections to 2024: The Labor Force is Growing, but Slowly." Three quarters (75 percent) of surveyed millennials said they would volunteer more often if they had a better understanding of the impact they were making, compared to 61 percent of all respondents.
Another way businesses can encourage more volunteering is by helping their employees understand how it benefits them. For example, in last year's "Deloitte Impact Survey," 80 percent of hiring influencers indicated that they believe active volunteers move into leadership roles more easily. However, this year's Volunteerism Survey found that just 18 percent of surveyed working Americans believe that volunteering can enhance their career opportunities and 36 percent say it can help develop new skills.
"As businesses continue to find new ways to retain and attract new talent, and establish a more purpose-driven and engaged workforce, they should consider how they can better incorporate volunteerism into their culture," added Marshall. "It's a potential solution from which businesses, professionals and communities can benefit, while supporting employees' personal and career development, and boosting their sense of well-being."
The survey was released in conjunction with Deloitte's 18th annual Impact Day, a celebration of Deloitte's year-round commitment to local communities and volunteerism in which many Deloitte professionals spend their day contributing to community service projects in more than 80 cities across the U.S. It is also a demonstration of Deloitte's culture of purpose and the role this plays in employee well-being.
To learn more about Impact Day, visit the Impact Day website.
Corporate Citizenship drives measurable change in our communities, inspires our actions as societal leaders, and instills great pride in knowing that what we do best – applying our skills and experience – accelerates positive, societal impact. We drive impact that matters through workplace giving, pro bono efforts and other skill-based volunteering, as well as key programs such as board service opportunities and Impact Day. In addition, by focusing many of our efforts on helping diverse, underserved groups reach their full potential through better education and employment opportunities, we are helping strengthen America's workforce and the U.S. economy. To learn more, visit us online.
The 2017 Deloitte Volunteerism Survey interviewed 1,000 U.S. adults ages 18+, employed full- or part-time, who have volunteered in the past 12 months. This survey, administered from May 19 -26, 2017, was meant to explore how employed Americans view volunteerism in the workplace and their understanding of the impact and benefits to communities, self and business.
To learn more about the Volunteerism Survey, download the report online.
About Deloitte
Deloitte provides industry-leading audit, consulting, tax and advisory services to many of the world's most admired brands, including 80 percent of the Fortune 500 and more than 6,000 private and middle market companies. Our people work across more than 20 industry sectors to deliver measurable and lasting results that help reinforce public trust in our capital markets, inspire clients to make their most challenging business decisions with confidence, and help lead the way toward a stronger economy and a healthy society. 
Deloitte refers to one or more of Deloitte Touche Tohmatsu Limited, a UK private company limited by guarantee ("DTTL"), its network of member firms, and their related entities. DTTL and each of its member firms are legally separate and independent entities. DTTL (also referred to as "Deloitte Global") does not provide services to clients. In the United States, Deloitte refers to one or more of the US member firms of DTTL, their related entities that operate using the "Deloitte" name in the United States and their respective affiliates. Certain services may not be available to attest clients under the rules and regulations of public accounting. Please see www.deloitte.com/about to learn more about our global network of member firms.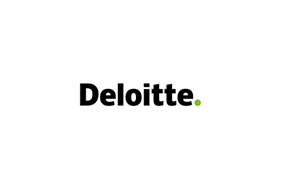 Deloitte
Deloitte
"Deloitte" is the brand under which 165,000 dedicated professionals in independent firms throughout the world collaborate to provide audit, consulting, financial advisory, risk management, and tax services to selected clients. These firms are members of Deloitte Touche Tohmatsu ("DTT"), a Swiss Verein. In the United States, Deloitte LLP is the member firm of DTT. Like DTT, Deloitte LLP does not provide services to clients. Instead, services are primarily provided by the subsidiaries of Deloitte LLP, including Deloitte & Touche LLP, Deloitte Consulting LLP, Deloitte Financial Advisory Services LLP and Deloitte Tax LLP.

Corporate Responsibility at Deloitte starts with the shared values that form the foundation of our culture: integrity, outstanding value to markets and clients, commitment to each other, and strength from cultural diversity. The focus areas that make up Corporate Responsibility at Deloitte include Ethics & Compliance, Talent, Community Involvement, Sustainability, Internal Operations, as well as the services we provide clients.

As used in this profile, "Deloitte" means Deloitte LLP. Please see www.deloitte.com/about for a detailed description of the legal structure of Deloitte LLP and its subsidiaries. Deloitte.com
More from Deloitte