Published 05-04-17
Submitted by Taylor Wilson Thompson Family Foundation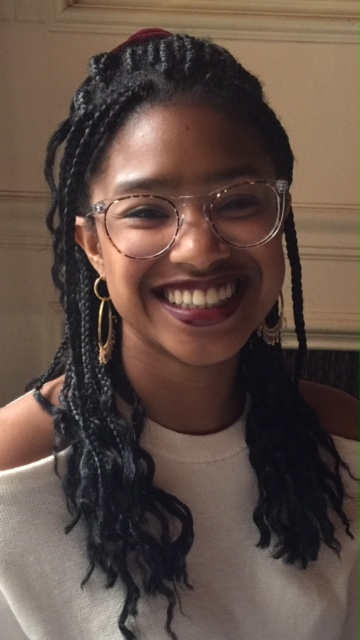 "Think outside of the box, for this one," I hear my teacher say. As if my writing an essay for her class isn't another way of reaffirming and reproducing the very box which we are meant to think outside of. What if we made art? I want to ask. But I do not. It's just that, if the goal is always to think outside of 'the Box' why not just get rid of 'the box' in the first place? And furthermore, what is the box? I think that what keeps us most firmly inside of it, what keeps us from being our most creative, innovative and entrepreneurial selves is our ignorance about the concept and cognitive apparatus of 'the box'— I think that there is legitimate ignorance of what the box is, what its made of, what its purpose is and most importantly, how we got inside. If we do not ask these questions, if we do not critically approach the subject, we will never truly be able to 'think outside of it', we will be trapped.
'The box' is a normative mechanism within society. That is to say, within the box lives the normal. And the norm is important to our society, for it is the ideal identity which we all are taught to strive. No matter how extraordinary we are taught to be, at our core, we must be accepted and acceptable by our community by not developing any radical ideological or practices which do not fit within the box.
We can look at Louis Althusser's definition of 'The State' to support this claim. Althusser sets up a theory of the state in which there is a superstructure and a base which acts as the skeleton architecture of a country. The superstructure is made out of institutional apparatuses which corral people repressively (Police, prisons system, army) or ideologically (schools, church, media, etc.) into normative binaries, such as gender, race, class, religion and ideologies. By developing those binaries and by being taught to live within them, we are taught to think within 'the box'. Moreover, we are taught into the box (for we were not born inside of it). We are taught into the box by way of standardized tests, following fashion trends, following ideological apparatuses such as, places of worship, schools, social organizations and media.
There is a narrative that we are all supposed to be able to follow based on our race, class gender, etc., and in order to properly follow it, we think inside of the normative box. We can create new ideas, new art, new pieces of text but they all must fit inside of the box else they become unacceptable, else they do not translate the normative narrative and pattern of living. So we assume culturally appropriate habits and idiosyncrasies and performances based on our race, and gender and class we strive to be normal, else we are outcasts in our own community else we be even further marginalized. For one to think outside of the box is to think in the margins, a place we have been taught to fear, and hate; for one to venture into that space often is grounds for punishment. The box is our safe place, and in many ways, it is made out of normative habits and performances and thought patterns we have developed over time and for which we have been rewarded.
Regardless of how scary it is to function and live outside of the box, we are constantly being asked to do so. We are all led to believe that thinking out of the box is the key to developing new, innovative ideas that will fix a broken world. My question then is that if we are constantly supposed to work outside of the box, why are we taught to think inside of the box in the first place? Furthermore if we hate the box so much, why not dismantle it? Not dismantle the very important repressive and ideological institutional apparatuses completely, but dismantle the binaries and normative ideologies which the box seems to be made out of? The box is not real, it is a cognitive mechanism that we have been taught to adopt over the years, and it is something that we can unclean. What keeps us in it is fear of being marginalized but what must prompt us to dismantle it is the understanding that if we continue to function within it, our world will perish.
My challenge for those who are attempting to think outside of the box, to solve the great problems in our global community, is to develop living and learning practices that will not only allow them to get outside of the box, but to dismantle it—to unlearn its ideology. And that is a scary concept, I know, to dismantle the normative which so often restrains us, and also seems to protect us, but it is what must be done. For we have left the world in ruins and we must think, learn love, write our way out of this mess in order to fix it. We need new tools to fix it, we cannot used the old, boxed in, tools that broke it.
Photo Caption: Taylor Thompson is a first year student at Barnard College at Columbia University in New York, N.Y. She is a author, poet, philanthropist and thought leader in the areas of leadership and social consciousness. As the founder of the Taylor Wilson Thompson Family Foundation, she has funded more than forty schools around the country to inspire young people to accept the challenge of becoming leaders in the 21st Century.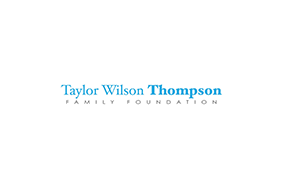 Taylor Wilson Thompson Family Foundation
Taylor Wilson Thompson Family Foundation
Taylor Thompson is author of Leadership: It's Child's Play. Ten Steps to Children's Leadership Development. She is also, founder of the Taylor Wilson Thompson Family Foundation. Taylor is a second year student attending Barnard College at Columbia University, New York, N.Y.
More from Taylor Wilson Thompson Family Foundation