Published 04-25-17
Submitted by 21st Century Fox

 Xploration Station, the country's only E/I broadcast destination dedicated exclusively to STEM programming for teens and their families, announced the return of its #StudentAstronaut video contest today. This will be the third iteration of the nationwide competition tied to the popular TV series Xploration Outer Space. And this year, it's all about Mars!
Xploration Station and its partners in this year's contest are looking to award America's most passionate aerospace student with the trip of a lifetime. The winner will be heading to Hawaii to embark on a three-pronged mission that will help them train like an astronaut bound for the red planet.
"Mars is the next major frontier for crewed space exploration," said Emily Calandrelli, host of Xploration Outer Space. "By centering this year's contest around such an ambitious mission, we hope to really inspire and encourage those young people who will actually make it happen!"
The winner will be flown to Hawaii and stay overnight at the world-renowned HI-SEAS (Hawaii Space Exploration Analog and Simulation) Mars habitat and experience what daily life will be like for the first inhabitants of the red planet. They'll also have the opportunity to operate rovers alongside the experts at PISCES (Pacific International Space Center for Exploration Systems) and the NASA Robotic Mining Competition Team Vulcan at the University of Hawaii at Hilo. And finally, the winner will cap off the experience by visiting the Canada-France-Hawaii Telescope, located on the summit of Maunakea, the best site in the world for astronomy. Host Emily Calandrelli will be with the winner every step of the way, and the entire experience will be featured in a Season 4 episode of Xploration Outer Space.
"Our Student Astronaut contest is one of my favorite things about this business," SRP President Steve Rotfeld said. "These kids are so incredibly impressive, it can't help but make us optimistic about the future."
To enter, go to Xploration Station's Facebook page (www.facebook.com/xplorationstation/), like the page, and upload a submission that meets the following criteria:
Create a video of no more than 3 minutes in length and post it to the Xploration Station Facebook page with the hashtag #StudentAstronaut. The video must answer the following questions:
o    Why do you think it is important to explore Mars?
o    How would this experience help launch your career in the space industry?
o    Why do you think we should select you as our next Student Astronaut?
To participate, students must be over 18 years old and meet the eligibility requirements found on the Xploration Station Contest Page.
The competition, which opens today (April 24th), will close at 11:59 PM PST on Sunday, May 28th, 2017. The winner will be announced on the Xploration Station Facebook page the following week. For additional information, please visit: www.xplorationstation.com/contest.
Xploration Outer Space is a part of Xploration Station, a block of STEM-related E/I series airing primarily on FOX stations in over 100 million homes across the country. Xploration Station is produced by Steve Rotfeld Productions.
About HI-SEAS: HI-SEAS (Hawai'i Space Exploration Analog and Simulation, hi-seas.org) is a NASA-funded research program operating long-duration planetary surface missions to investigate crew composition and cohesion, since 2012. A crew of six, selected from a pool of 'astronaut-like' candidates, monitored by an experienced Mission Support, perform exploration tasks such as geological field work, and life systems management while isolated on the Mars-like northern flank of Mauna Loa on the island of Hawaii, 8200ft above sea-level. The conditions (habitat, mission profile, delayed communication, partial self-sufficiency) are explicitly designed to be similar to those of a planetary surface exploration mission. Daily routines include food preparation from only shelf stable ingredients, exercise, scientific research, geological field work aligned with NASA's planetary exploration expectations, equipment testing, and tracking resource utilization such as food, power, and water. These rigorous routines support a suite of innovative behavioral and psychological tests and tasks performed by the crew that form the primary NASA behavioral research at HI-SEAS.
About PISCES: PISCES (Pacific International Space Center for Exploration Systems) is a Hawaii state aerospace center administratively attached to the Department of Business, Economic Development, and Tourism (DBEDT). PISCES' mission is to position Hawaii as a leading competitor in the global space exploration industry while developing sustainable products and technologies that benefit the Islands. Three core initiatives lie at the heart of the Center's work: Applied Research, Workforce Development, and Long-Term Business and Economic Development. These mutually supportive efforts provide real-life, hands-on experience to Hawaii's future scientists and engineers, preparing them to meet the demands of a highly competitive industry while improving the local economy through job diversification and new industries. Learn more at PISCES.HAWAII.GOV.
About CFHT: CFHT is a joint facility of the National Research Council of Canada, Centre National de la Recherche Scientifique of France and the University of Hawaii. The Canada-France-Hawaii Telescope Corporation hosts a world-class, 3.6 meter optical/infrared telescope. The observatory is located atop the summit of Maunakea, a 4200 meter, dormant volcano located on the island of Hawaii. CFHT became operational in 1979. The mission of CFHT is to provide for its user community a versatile and state-of-the-art astronomical observing facility which is well matched to the scientific goals of that community and which fully exploits the potential of the Mauna Kea site.
About SRP:  Steve Rotfeld Productions has been producing and distributing shows for broadcast stations and cable networks for 25 years. In addition to Xploration Station, it also produces and distributes Wild About Animals, hosted by Mariette Hartley; Awesome Adventures, hosted by Nicole Dabeau; Whaddyado; Sports Gone Wild; and Greatest Sports Legends Presents. Its founder, Steve Rotfeld, Emmy Award winning writer/producer, has also produced cable hits Weird But True! for National Geographic, The Haney Project and Donald Trump's Fabulous World of Golf for Golf Channel, and Wild Weddings for TLC, among other series.
Public Relations Contact:
Stephanie Wolf
Steve Rotfeld Productions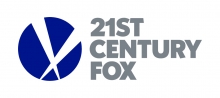 21st Century Fox
21st Century Fox
21st Century Fox is the world's premier portfolio of cable, broadcast, film, pay TV and satellite assets spanning six continents across the globe. Reaching nearly 1.5 billion subscribers in more than 100 local languages every day, 21st Century Fox is home to a global portfolio of cable and broadcasting networks and properties, including FOX, FX, FXX, FXM, FS1, Fox News Channel, Fox Business Network, Fox Sports, Fox Sports Network, National Geographic Channels, MundoFox, STAR, 28 local television stations in the U.S. and more than 300 channels that comprise Fox International Channels; film studio Twentieth Century Fox Film; and television production studios Twentieth Century Fox Television and Shine Group. The Company also provides premium content to millions of subscribers through its pay-television services in Europe and Asia, including Sky Deutschland, Sky Italia and its equity interests in BSkyB and Tata Sky. For more information about 21st Century Fox, please visit www.21CF.com.
More from 21st Century Fox