Published 04-19-17
Submitted by The Soil Health Institute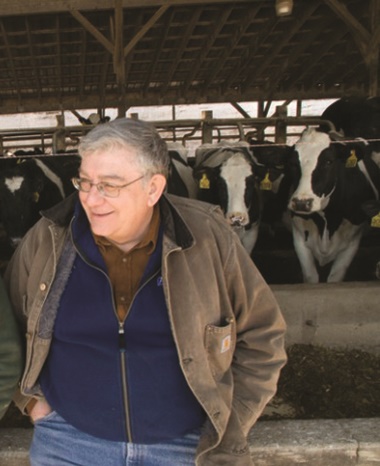 Robert Foster (above) Greg Ruehle (below)
The Soil Health Institute is pleased to announce that Robert Foster, a dairy farmer and co-founder of Vermont Natural Ag Products, and Greg Ruehle, the Chief Executive Officer of Servi-Tech, will join its Board of Directors. 
Foster is a fourth-generation dairy producer who received his undergraduate and Masters degrees from University of Vermont in agricultural engineering and agricultural economics. Foster and his family manage a thriving 1,800 acre farm near Middlebury, VT. 
As regional innovators, the Fosters were pioneers of Cow Power. By converting methane gas from manure into electrical energy, they have become almost electrical-energy independent. The Foster Brothers Farm also has developed one of the largest compost companies in New England. They gather residual nutrients from area farms, process manure for use as fertilizer, blend the different formulas together, and distribute the resulting product as fertilizer and soil amendments through their company, Vermont Natural Ag Products. Foster is a seasoned Board member having served on the Cabot Cheese Board of Directors for 37 consecutive years. 
Ruehle leads the nation's largest independent agronomic firm and oversees crop consulting on almost a million acres of U.S. farmland. Additionally, he directs three laboratory locations (Dodge City, Kan., Hastings, Neb. and Amarillo, Tex.) that evaluate nearly a half-million soil, livestock feed and environmental samples annually.  
Earlier in his career, Ruehle served as CEO for the Independent Professional Seed Association and Executive Vice President of Nebraska Cattlemen after serving the National Cattlemen's Association (now National Cattlemen's Beef Association) as Director of Private Lands, Water and Environment in the Washington, DC government affairs office. Ruehle represented the association before Congress, Federal agencies and the Administration on a range of environmental and natural resource policy areas.
Foster and Ruehle join respected agriculture and conservation leaders as members of the Institute's Board, including traditional and organic farmers, scientists, and executives from across the agricultural industry.
For further information, visit www.soilhealthinstitute.org. 
About the Soil Health Institute
The Soil Health Institute's (www.soilhealthinstitute.org) mission is to safeguard and enhance the vitality and productivity of soil through scientific research and advancement. An evolution of the Soil Renaissance, an initiative established in 2013 by the Noble Foundation and Farm Foundation to advance soil health and make it the cornerstone of land use management decisions, the Soil Health Institute serves as the primary resource for soil health information.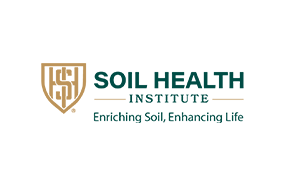 The Soil Health Institute
The Soil Health Institute
About the Soil Health Institute
The Soil Health Institute is a global non-profit with a mission to safeguard and enhance the vitality and productivity of soil through scientific research and advancement. We bring together leaders in soil health science and the industry to help farmers, ranchers, and landowners adopt soil health systems that build drought resilience, stabilize yield, and benefit their bottom line.

The Institute's team of scientists, holding doctorates in various soil science and related disciplines, has developed highly effective soil health targets and standardized measurements to quantify progress at achieving regenerative and sustainable agricultural systems, and leads the cutting-edge fields of carbon sequestration and decoding the soil microbiome.

Healthy soils are the foundation for rejuvenating our land. Together, we can create a secure future for all, mitigate the effects of climate change, and help agriculture and organizations meet production and environmental goals at scale.

Visit soilhealthinstitute.org to learn more and follow us on LinkedIn, Twitter, and Facebook.
More from The Soil Health Institute