Published 01-12-17
Submitted by CITGO Petroleum Corporation
CITGO Petroleum Corporation, along with its Marketers and Retailers, raised approximately $30,000 in 2016 through the installation of "Spirit Pumps" at participating CITGO stations across the nation. These specially wrapped, branded fuel pumps were operational at different times throughout the year to raise money for a variety of education, charitable and community service programs. 
Upon installation, the CITGO stations identified local organizations to partner with and a certain percentage of sales from the designated fuel pumps was donated by the station directly to those local organizations. At the conclusion of each Spirit Pump, an additional monetary match to each local organization was donated by CITGO. Community members were encouraged to come out to the stations throughout the campaign and join in these various causes.
"The CITGO Spirit Pump initiative is an effective way for customers and community members alike to easily contribute to local causes and organizations in their backyards by simply heading to the fuel pump," said Alan Flagg, CITGO Assistant Vice President of Supply and Marketing. "CITGO stations will continue installing Spirit Pumps during 2017 to make even more of an impact in communities throughout the CITGO footprint."
In 2016, many organizations benefitted from the money raised from these pumps, including, but not limited to: 
•    New Market Elementary School – Sophia, N.C.
•    Little Orleans Fire Department – Little Orleans, Md.
•    The Red Sox Foundation – Boston, Mass.
•    Astor Services for Children & Families – Rhinebeck, N.Y.
•    Elsanor Elementary School – Robertsdale, Ala.
•    Craig County Public Schools – New Castle, Va.
•    Russellville Girls High School Softball Team – Russellville, Ala.
•    Edward A. Upthegrove and LaBelle Elementary School – LaBelle, Fla.
The CITGO Spirit Pump initiative reinforces the company's commitment to giving back to the local communities it serves. Funds raised help offset a number of costs for families, schools, hospitals, charities and community service organizations. For more information on the positive impact of locally owned CITGO stations, visit www.fuelinggood.com. 
 
About CITGO 
CITGO, based in Houston, is a refiner, transporter and marketer of transportation fuels, lubricants, petrochemicals and other industrial products. The company is owned by CITGO Holding, Inc., an indirect wholly owned subsidiary of Petróleos de Venezuela, S.A., the national oil company of the Bolivarian Republic of Venezuela. For more information, visit www.CITGO.com.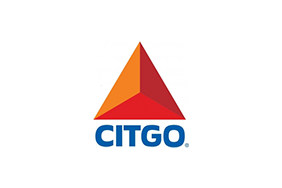 CITGO Petroleum Corporation
CITGO Petroleum Corporation
Headquartered in Houston, Texas, CITGO Petroleum Corporation is a recognized leader in the refining industry with a well-known brand. CITGO operates three refineries located in Corpus Christi, Texas; Lake Charles, La.; and Lemont, Ill., and wholly and/or jointly owns 48 terminals, nine pipelines and three lubricants blending and packaging plants. With approximately 3,400 employees and a combined crude capacity of approximately 769,000 barrels-per-day (bpd), CITGO is ranked as the fifth-largest, and one of the most complex independent refiners in the United States. CITGO transports and markets transportation fuels, lubricants, petrochemicals and other industrial products and supplies a network of approximately 4,700 locally owned and operated branded retail outlets in 30 states and the District of Columbia. CITGO Petroleum Corporation is owned by CITGO Holding, Inc. For more information, visit www.CITGO.com. 
More from CITGO Petroleum Corporation