Published 12-14-16
Submitted by Reuters Events Sustainable Business
Claiming ignorance is not an option anymore and Human rights standards and due diligence demand is just increasing. But how is the landscape evolving, and what does it mean for corporate risk?

Ethical Corporation's latest briefing, explains what are the most pressing issues for businesses in 2017 to ensure compliance, mitigate the risks and even go beyond and deliver positive impact in the communities.

Click here to download your free copy

With expert insights from:
John Morrison, CEO, Institute for Human Rights and Business

Bennett Freeman, Chair of the advisory board, Global Witness (former US Deputy Assistant Secretary of State for Democracy, Human Rights and Labour)

Richard Karmel, Global head of human rights, Mazars UK
Find out how you too can tackle the most salient human rights issues by reading the paper today – click here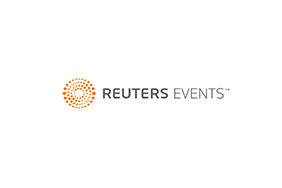 Reuters Events Sustainable Business
Reuters Events Sustainable Business
Reuters Events Sustainable Business has a mission to help businesses around the globe do the right thing by their customers and the world. We believe this is not only how to guarantee a future for all, but makes good business sense. We serve CSR, compliance, risk and governance communities with topical and insightful business intelligence and meeting places.

We provide business intelligence to more than 3,000 multinational companies every year. Our customers are also NGOs, think-tanks, academia, governments and consultancies. We publish the leading responsible business magazine, website, and research reports. Our conferences are widely recognised as the best in the field.
More from Reuters Events Sustainable Business