Published 10-10-16
Submitted by Sodexo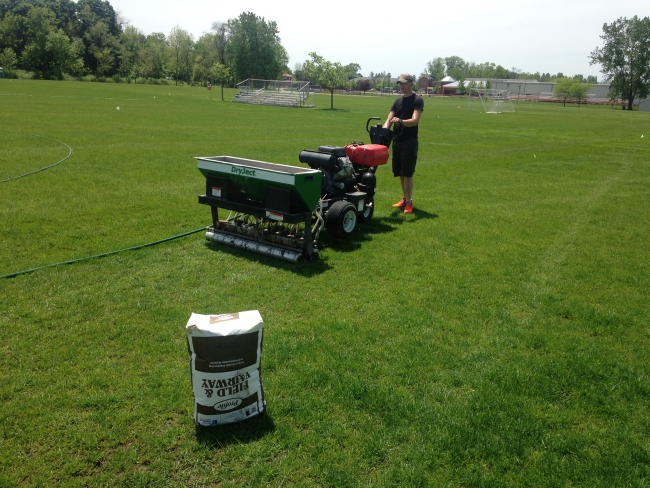 Sodeo turf management team at Lake Forest Academy use Dryject process to restore playing fields.
Students at Lake Forest Academy (LFA) are now playing soccer on fields that hosted world-class athletes earlier this summer after innovative ideas from world leader in Quality of Life services, Sodexo, and its turf management team solved the field's flooding problem.
Lake Forest's beautiful, lush fields sit on top of a solid section of compacted clay, which previously caused severe flooding during rains, making the fields unplayable. The lack of topsoil meant traditional aeration methods didn't solve the flooding problem. Deeper aeration using long tines would run the risk of puncturing the irrigation water pipes that run fairly shallow underneath the field.
So Sodexo's team at the school, including grounds manager Danny Volbrecht and director of operations Pat Dolan, did more research. Volbrecht discovered a new technique called dry-jecting. The DryJect process uses pressurized water, instead of spikes or tines, to aerate the soil up to ten inches deep. The team implemented this solution, followed by injecting a soil amendment made of sand and ceramic granules. The new technique stopped the flooding without damaging the pipes.
"These two guys are the hardest working people I have ever worked with," said Lake Forest Academy athletic director Darrin Madeley. "Their attention to detail and making sure the faculty and the students at LFA get the best campus possible is incredible."
With improved irrigation, the school was able to contract with COPA America, the leading global soccer tournament, to host practices for teams over the summer. The school also hosted the U.S. Women's National Soccer Team for a scrimmage one week prior to their trip to the Olympics in Brazil. Now, at the start of the new school year, the LFA community and its students can play hard and have fun on a flood-free soccer field, come rain or shine.
Sodexo delivers more than 100 services across North America that enhance organizational performance, contribute to local communities and improve quality of life. The Fortune Global 500 company is a leader in delivering sustainable, integrated facilities management and foodservice operations.
Learn more about Sodexo at its corporate blog, Sodexo Insights.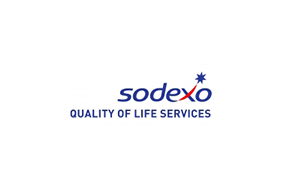 Sodexo
Sodexo
Sodexo, Inc. (www.sodexoUSA.com ) is a leading integrated facilities management services company in the U.S., Canada, and Mexico, with $7.7 billion (USD) in annual revenue and 120,000 employees. Sodexo serves more than ten million customers daily in corporations, health care, long term care and retirement centers, schools, college campuses, government, and remote sites. Sodexo, Inc., headquartered in Gaithersburg, Md., is a member of Sodexo Group, and funds all administrative costs for the Sodexo Foundation (www.sodexofoundation.org ), an independent charitable organization that, since its founding in 1999, has made more than $11 million in grants to fight hunger in America.
More from Sodexo