Published 09-03-15
Submitted by Business Call to Action (BCtA)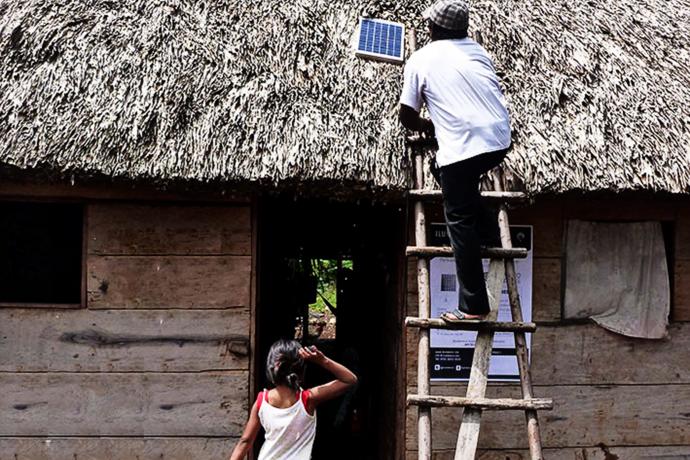 Iluméxico, the Mexican social enterprise focused on solar power, has joined the Business Call to Action (BCtA) with a commitment to bring its Solar Home Systems to 50,000 off-the-grid rural homes – approximately 300,000 people – by 2020. This commitment includes the creation of 180 new jobs, of which 90 will be designated for women and 70 will be based in rural communities.
The company plans to increase its "ILU Centros" support network from 5 to 50 locations nationwide and strengthen alliances with both public and private institutions. Anticipating up to 70 percent growth within the next five years, Iluméxico also plans to expand its business into two new Latin American countries by 2020.
"Delivering affordable, sustainable solar power to off-grid rural communities brings Iluméxico one step closer to realizing its vision of ensuring access to electricity for all Mexicans by 2040," stated Manuel Wiechers, Iluméxico's CEO. "Bringing clean, long-lasting illumination to people at the bottom of the economic pyramid is furthering the country's development through income generation and learning opportunities for client families, along with cleaner, more sustainable energy use. We are pleased that our work has been recognized by the Business Call to Action and look forward to working with the organization and fellow members to advance our mission."
More than three million Mexicans – 600,000 households – live in remote, rural locations. Their geographic location and isolation make it difficult and expensive for government infrastructure and electrification projects to reach them. Iluméxico's business model taps into this unmet need through the design and manufacture of a wide range of solar systems for bottom-of-the-economic pyramid markets. Approximately 60 percent of Iluméxico's customers are indigenous and all live in isolated areas in communities of less than 100 households. 
Starting in 2010 as a conventional philanthropy, the company has transformed itself into a for-profit social enterprise. This transformation has enabled Iluméxico to advance technologies and diversify its product portfolio to meet customer demand. Its last-mile distribution strategy reaches remote communities through a hub-and-spoke model that employs local technicians and provides customers with flexible financing. This model allows clients to save up to 10 percent of their monthly incomes and reduce the use of polluting and hazardous lighting sources such as diesel and candles. The company also provides environmental awareness, financial education and community organization workshops.
 "Consistent access to clean, efficient energy can transform lives and livelihoods, with wide-spread impacts on a country's development agenda," according to Suba Sivakumaran, BCtA's Programme Manager  "This includes income-generating opportunities, reduced use of biomass and other unsustainable solid fuels, greater opportunities for education and healthcare, and more engaged, productive households and communities." 
For more information:
BCtA/UNDP: Jeanne Finestone at jeanne.finestone@undp.org
Iluméxico: Rodrigo Moreno at rodrigo@ilumexico.mx
About Business Call to action (BCtA): The Business Call to Action challenges companies to advance core business activities that are inclusive of poor populations and contribute to the achievement of sustainable development goals.  Worldwide, 110 companies, from SMEs to multinationals, have responded to the BCtA by making commitments to improve the lives and livelihoods of millions through commercially-viable business ventures that engage low-income people as consumers, producers, suppliers, and distributors of goods and services.
The Business Call to Action is a unique multilateral alliance between key donor governments including the Dutch Ministry of Foreign Affairs, Swedish International Development Cooperation Agency (Sida), UK Department for International Development (DFID), US Agency for International Development (USAID), and the Ministry of Foreign Affairs of the Government of Finland, and the United Nations Development Programme — which hosts the secretariat — in collaboration with leading global institutions, such as the United Nations Global Compact, Inter-American Development Bank's Opportunities for the Majority Initiative, and the World Bank Group's International Finance Corporation.  For more information, please visit www.businesscalltoaction.org or on Twitter at @BCtAInitiative.
About Iluméxico: ILUMEXICO is a social enterprise that provides electricity through solar home systems (SHS) to off-grid rural communities in Mexico by designing and manufacturing new appropriate technologies for Bottom of the Pyramid (BoP) markets, creating innovative last-mile distribution strategies and providing flexible financing for users.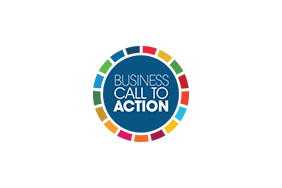 Business Call to Action (BCtA)
Business Call to Action (BCtA)
Business Call to Action is a global joint advocacy platform that works to accelerate progress towards the Sustainable Development Goals (SDGs) by challenging and supporting companies to develop inclusive business models that offer the potential for both commercial success and development impact. It is hosted by the United Nations Development Programme and funded by Dutch Ministry of Foreign Affairs, Swedish International Development Cooperation Agency (Sida), Swiss Agency for Development and Cooperation, UK Department for International Development (DFID). To date, 230 companies from around the world have signed on to commit to contribute to the SDGs, from large multinational companies to national and small- and medium-enterprises in 70 countries.
More from Business Call to Action (BCtA)