Published 06-25-14
Submitted by 3BL CSRwire
"You never change things by fighting the existing reality. To change something, build a new model that makes the existing model obsolete."   – R. Buckminster Fuller
Has capitalism lost its way? Can it survive or will it need to be replaced? Does your company understand the strategies that are needed to build a new economy and for it to flourish? And are you ready to
compete in an economic system that rewards shared values, well being and inclusive prosperity?
TSSS and CSRwire have joined forces to explore the world that follows Capitalism.
Some are calling it Capitalism 2.0, others are calling it "Breakthrough Capitalism" while several others are calling for an entirely new sustainable economy. Beyond the semantics however, there is little argument that the time for a change is now – and we're taking this debate straight to leading experts and changemakers to ask: what indeed is the right way forward?
The second webinar in our series will feature sustainability pioneer and thought leader John Elkington. In 1994, he coined the "Ttriple Bottom Line," which has become synonymous with corporate sustainability today and considered common speak across campuses and increasingly governments, to denote that social and environmental issues matter as well the financial.
[Download a recording for our first webinar with Mark Anielski, economist, consultant and author of The Economics of Happiness: Building Genuine Wealth.]
Twenty years on from the Triple Bottom Line, also known as "people, planet, profit," we will chat with
Elkington via a live webinar to explore the 3p phrase and why he has subsequently developed terms like "breakthrough capitalism," "unreasonable people" and "zeronauts" to express disruptive innovation – and what the next rendering of capitalism might involve.
On the agenda:
Has the Triple Bottom Line concept succeeded as intended?
What are some of the triggers needed to evolve to shift our culture to a People-Planet first (then Profits) model? How does this change come about?
The first U.S. corporate charters granted businesses a license to operate only when the corporation could show that it served a positive purpose to society. Can social license to operate be revived as a mandate?
Why are income inequality and worker wage/benefit issues often missing in calculations of the Triple Bottom Line? What needs to happen to bring this into the mainstream of sustainability reporting? What else is missing?
How do we re-focus our efforts to drive the changes necessary to accommodate the human species in an era of resource scarcity and climate change?
Join us for what promises to be a compelling conversation with CSRwire's Editorial Director Aman Singh, Senior Editor Francesca Rheannon and TSSS Founder Brad Zarnett. There will be plenty of time for questions and comments so please be prepared to interact.
Date: July 24, 2014

Time: 1pm ET

Register: bit.ly/capitalism202

Twitter: Use #CapitalismReset and follow @tssstweets and/or @CSRwire.

To send questions in advance, please email Aman@CSRwire.com.
More about our guest:
John Elkington is co-founder and executive chairman of Volans as well as the cofounder of SustainAbility and Environmental Data Services. He is a writer and thinker, a serial-entrepreneur and an 'advisor from the future.' John is recognized as a world authority on corporate responsibility and sustainable development and has been described as "a dean of the corporate responsibility movement" by BusinessWeek in 2004.
He has won various accolades for his work in the fields of sustainability, corporate social responsibility and innovation, and speaks at events all over the world. John's latest book, The Breakthrough Challenge, is co-authored with former PUMA CEO, now co-Founder of the B Team, Jochen Zeitz and will be published by Jossey-Bass in September.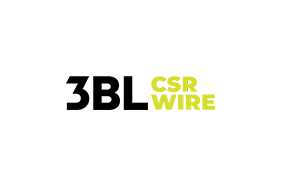 3BL CSRwire
3BL CSRwire
Respected and relied on by journalists, bloggers, business leaders and academics around the world, 3BL CSRwire is a dedicated, real-time source for major news and updates from within the worlds of ESG, corporate social responsibility and sustainability.
3BL CSRwire offers a-la-carte press release distribution to a global network of influential stakeholders and mainstream audiences—perfect for organizations just getting started in CSR or for those looking to get the most out of their corporate communications.
More from 3BL CSRwire