Published 04-03-14
Submitted by BBMG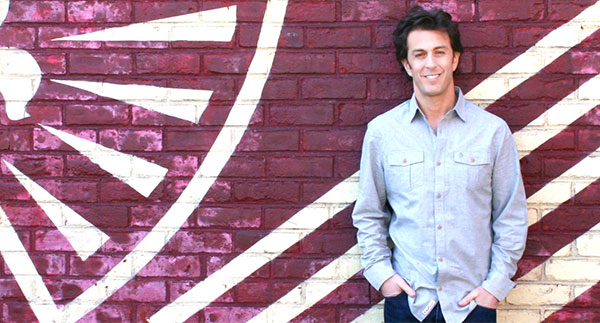 Craig Gottlieb joins BBMG
Following a year in which BBMG won assignments from seven multinational companies, the brand innovation firm today announced that Craig Gottlieb has joined as senior director client partnerships. He will be responsible for helping BBMG drive revenue and positive social impact through sales, business development and thought leadership.
"We've worked hard to become a brand-led innovation firm that specializes in embedding social purpose and sustainable design into business strategy to create shared value," said Raphael Bemporad, co-founder and chief strategy officer. "Craig joins at the perfect moment, as we look to keep aggressively growing immersive, long-term client relationships where we can create disruptive business solutions and delightful brand experiences."
Craig brings nearly 20 years of experience to the position, which will empower him to deepen and diversify the firm's expertise in such areas as apparel, beauty/personal care, food/beverage, home/household, retail and technology. He was previously director of business development for Questus, an award-winning digital agency where clients included Starbucks, General Mills, Suzuki, MTV Networks, New York Times, Universal Theme Parks and Capital One. Earlier in his career he built and managed the market research departments of Newmark & Co. and Grubb & Ellis Real Estate.
"Forward-thinking businesses realize that sustainability is not just an innovation imperative but a huge economic opportunity," Craig added. "Few firms unite branding, innovation and sustainability like BBMG, and I'm honored to join such a passionate and creative team in helping businesses grow their topline while making the world a better place."
Craig received his BS in environmental and business economics with honors from Rutgers University. He can be reached at: cgottlieb@bbmg.com.
In other people moves, BBMG announced the promotion of Briana Quindazzi to senior strategist on her third-year anniversary. The firm also welcomed Pat Denehan as operations and finance manager.
About BBMG
Founded in 2003, New York-based BBMG is a globally recognized brand innovation firm dedicated to creating disruptive business solutions and delightful brand experiences that help clients drive revenue and positive social impact. By integrating branding with sustainability expertise and innovation strategies, BBMG helps organizations identify growth opportunities, forge new markets, create new brands and drive real culture change. Recent clients include adidas, Disney Consumer Products, Eileen Fisher, Johnson & Johnson, L'Oréal Paris, MillerCoors, NBCUniversal, PepsiCo, Samsung and Target. For more please visit www.bbmg.com.

BBMG
BBMG
BBMG is a brand and social innovation consultancy dedicated to creating business growth and positive social impact. We're strategic creatives and creative strategists, culture experts and design thinkers. We build brands with purpose that are relevant to a new generation and resilient for the fast, transparent and volatile world we live in today. To learn more about how we build brands for humans, visit www.bbmg.com.
More from BBMG