Published 03-07-12
Submitted by Deloitte
 A Billion + Change, a growing national campaign to mobilize billions in pro bono and skills-based volunteer services from corporate America by 2013, is challenging Chicago businesses to recruit 50 companies to help inspire the largest commitment of corporate pro bono service in history.  Evan Hochberg, Deloitte's national director of community involvement and a member of A Billion + Change's Leadership Committee, announced this challenge and kicked off the campaign's latest push toward recruiting 500 companies at a breakfast hosted by Deloitte this morning. So far, 79 companies have pledged a total of $1.6 billion in skills-based volunteer services to nonprofit organizations across the nation.
"The business community's growing commitment to provide its talents and skills to Chicago nonprofits comes at a critical time of significant need," said Deb DeHaas, vice chairman and central region managing partner, Deloitte LLP.   "Deloitte is proud of its support of our communities.  Since we launched our formal pro bono program, we have completed or are still working on more than 60 projects in Chicago that represent investments of more than $4 million."
The event, organized by Deloitte, A Billion + Change and One Good Deed Chicago, with support from the Mayor's office, convened leaders from local government, businesses and nonprofit organizations.  Attendees examined the role of corporate skills-based volunteer programs in delivering high-impact services to address critical issues in Chicago's communities, including workforce development, education, at-risk youth and regional economic development. It also highlighted key themes to be discussed during the annual Points of Light National Conference on Volunteering and Service, the largest and most impactful event for the service sector, to be held in Chicago June 18-20.
"We're encouraging people across the city to get involved with their communities, from 'adopting' a sidewalk to shovel during winter snowstorms to signing up to volunteer their time and skills," said Chicago's Chief Service Officer Jenne Myers. "The Mayor has said that Chicago is not only the city of big shoulders, we're a city with a big heart, and A Billion + Change is the kind of challenge that we know our city's residents and leaders can rise to meet."
From pro bono architecture and interior design services contributed by Cannon Design to Allstate attorneys providing legal assistance to help domestic violence survivors build financial independence, A Billion + Change pledge companies lend their most valuable asset — their talent — to help nonprofits accomplish more with scarce resources.
"We know, through our experience with Cannon Design Open Hand Studio, Public Architecture and the Taproot Foundation, that the social and business value of skills-based volunteering is very significant. There is a wonderful buzz in Chicago for this movement and we are thrilled to be a part of A Billion + Change," said John Syvertsen, senior principal and pro bono Lead for Cannon Design, who spoke at the morning event.
For nonprofits and communities, skilled volunteer support in areas such as general operations, technology and professional services can be 400 percent greater than the value of traditional volunteering.
About A Billion + Change
A Billion + Change is a national campaign to mobilize billions of dollars of pro bono and skills-based volunteer services by 2013. It was launched by the Corporation for National and Community Service in 2008 and continues as an initiative of the federal agency. Reinvigorated in 2011 with expanded leadership under the honorary chairmanship of Senator Mark Warner, it is now housed and managed by Points of Light. The initiative is powered by the support of Deloitte, HP, the Case Foundation and IBM with additional founding support from State Farm, McKenna Long & Aldridge LLP and Morgan Stanley.
About Deloitte Community Involvement
Deloitte helps people and communities thrive in three ways:
Leveraging innovative thinking to strengthen nonprofit capacity by helping with strategic, operational and financial challenges, so nonprofits can help more people and communities faster and better. 
Complementing innovative thinking with an investment of financial resources at the national and regional level.
Creating and sharing new research, content and insights on ways organizations can leverage skills-based volunteerism.
To learn more about volunteerism at Deloitte and to access Deloitte's pro bono report, please visit: www.deloitte.com/us/community.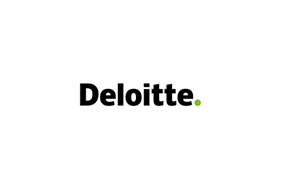 Deloitte
Deloitte
"Deloitte" is the brand under which 165,000 dedicated professionals in independent firms throughout the world collaborate to provide audit, consulting, financial advisory, risk management, and tax services to selected clients. These firms are members of Deloitte Touche Tohmatsu ("DTT"), a Swiss Verein. In the United States, Deloitte LLP is the member firm of DTT. Like DTT, Deloitte LLP does not provide services to clients. Instead, services are primarily provided by the subsidiaries of Deloitte LLP, including Deloitte & Touche LLP, Deloitte Consulting LLP, Deloitte Financial Advisory Services LLP and Deloitte Tax LLP.

Corporate Responsibility at Deloitte starts with the shared values that form the foundation of our culture: integrity, outstanding value to markets and clients, commitment to each other, and strength from cultural diversity. The focus areas that make up Corporate Responsibility at Deloitte include Ethics & Compliance, Talent, Community Involvement, Sustainability, Internal Operations, as well as the services we provide clients.

As used in this profile, "Deloitte" means Deloitte LLP. Please see www.deloitte.com/about for a detailed description of the legal structure of Deloitte LLP and its subsidiaries. Deloitte.com
More from Deloitte